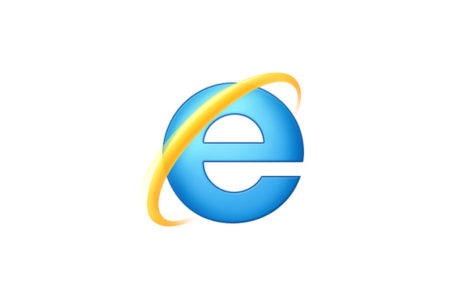 Internet Explorer 11 is living its last hours. Last year, the date for Microsoft to abandon its outdated browser was announced – June 15, 2022. Starting tomorrow, the company recommends that all users switch to Microsoft Edge. As it turns out, moving away from IE11 can have a significant impact in a corporate environment.
Nearly half (47% to be exact) of enterprise PCs running Windows 10 will be affected by IE11's demise, according to a Lansweeper study that audited 9 million devices across 33,000 organizations. However, it should be noted that the term "affected" in this case means not using the browser. This refers to the proportion of supported versions of Windows 10 in enterprise environments that will be affected in any use case related to IE11. In fact, 47% is the sum of Windows 10 versions 21H2 (21.37%), 20H2 (16.87%) and 21H1 (8.06%) in enterprise environments. Support for other versions of Windows 10 has already ended.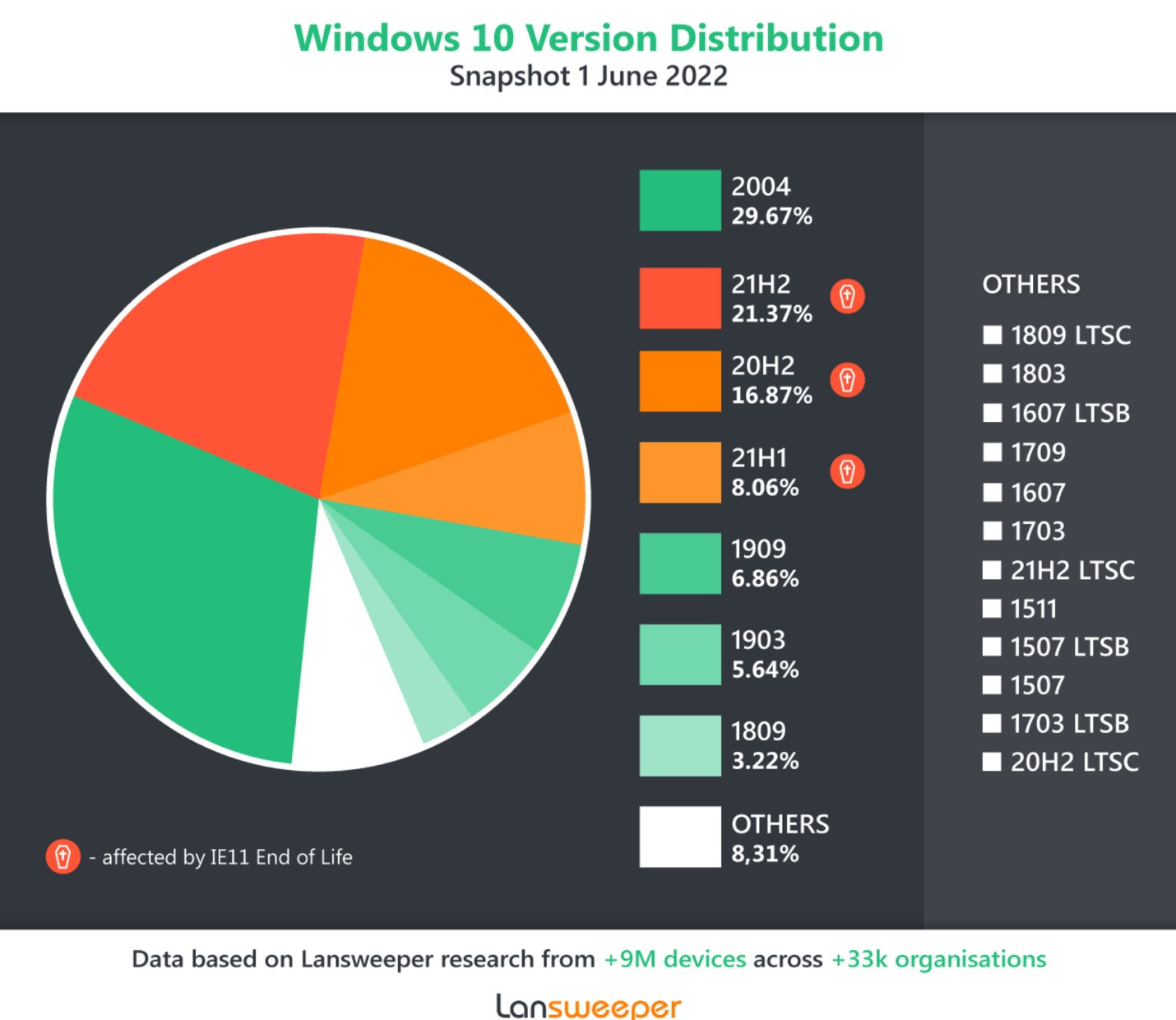 According to research, only 21% of Windows 10 PCs have the latest update installed. At the same time, version 2004, released in May 2020, leads with a share of 29.67%.
Lansweeper chief strategy officer Roel Decneit said it's no surprise that older versions of the OS are so popular in the enterprise segment. Often, a business may delay updates to ensure the stability of existing configurations or due to other pressing issues. In addition, in some cases, users may simply not know which OS versions they are running, and companies do not evaluate every device they own. This is why the end of support for IE11 in Windows 10 could affect such a high proportion of systems.
Microsoft will end support for the browser in two phases. The first step will redirect to Edge every time you try to directly or indirectly open IE11. This way, all apps using IE11 as their default browser will be switched to Edge. This will not be done through Windows Update, so disabling updates won't help. The second phase will come after the many months of the first phase, when the IE11 browser will be completely disabled. But it won't be permanently removed as it will continue to provide the MSHTML/Trident engine that supports IE mode in Edge on Windows 10 devices.
Source: neowin
---