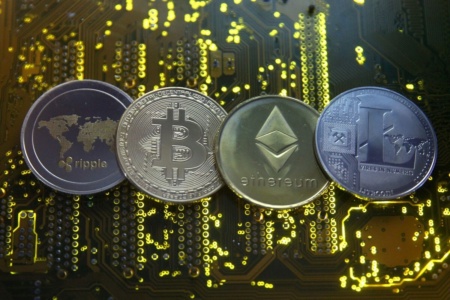 Currently, the cryptocurrency market, as you know, is going through far from the best of times – and yesterday's fall in the bitcoin rate to a minimum since December 2020, naturally, was reflected in other coins and the industry as a whole. So the capitalization of the global cryptocurrency market fell below $1 trillion (up to $926 billion), according to website data CoinDesk and CoinMarketCaptracking the cost of cryptocurrencies on different exchanges.
In the last two months alone, the cryptocurrency market has lost $1 trillion in capitalization due to inflation in the United States, the collapse of TerraUSD and the fall of other stablecoins that turned out to be not so "stable", as well as other adverse conditions and risks associated with the approaching global recession and food shortages. crisis. By the way, the US stock market is also now experiencing a recession and is moving in the same direction in unison with the cryptocurrency market, and the losses there are much more serious, since the market itself is much larger. Recall that at the peak at the end of 2021, the capitalization of the cryptocurrency market for the first time exceeded $3 trillion.
Over the past 24 hours, the bitcoin rate has fallen to $ 20,834.50 per coin – the cryptocurrency has not been so cheap since December 2020. Now Bitcoin has already won back some losses and at the time of writing the news is trading in the range of $21-$22 thousand.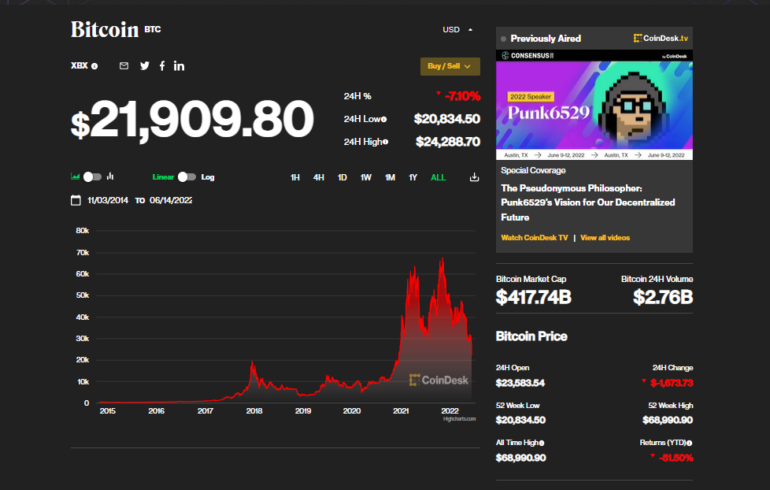 To date, bitcoin has already lost almost 70% of its value from a high of $69,000, which is how much the cryptocurrency was worth by the end of 2021. By the way, then the capitalization of bitcoin was about $1.3 trillion, and now this figure is $417.74 billion.
As usual, different analysts give completely different predictions about the future of the cryptocurrency market. Someone expects a further fall against the backdrop of an approaching global recession due to the war in Ukraine, and someone believes that very soon Bitcoin will be $100,000 per coin. How exactly the situation will develop, as always, it is impossible to accurately predict (unless you are Marty McFly and you have your own time machine) – you can only think.
---