Multibillionaire Bill Gates has been highly critical of the NFT market, saying that the whole concept "100% based on the Greater Fool Theory". We are talking about a popular financial theory, according to which even overvalued assets can be earned as long as there are even more naive citizens to whom they can be sold.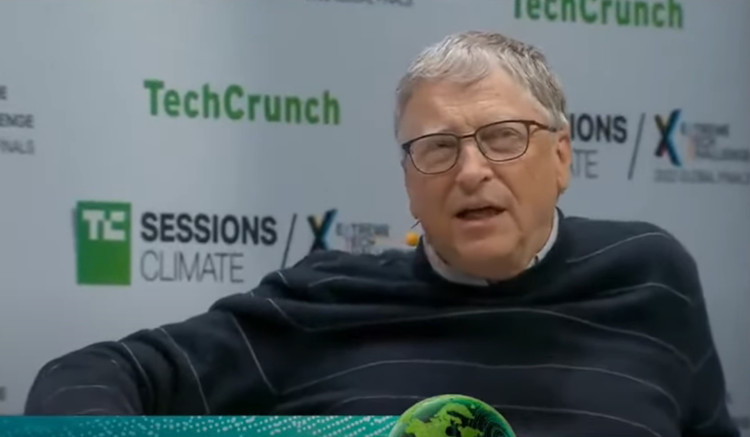 Speaking at an event hosted by TechCrunch on climate change, Gates said he prefers to invest in assets with "measurable results" like farms or factories or companies that make certain products.
Gates said he does not invest in cryptocurrencies or NFTs in any form, adding that he is suspicious of assets created to evade taxes or circumvent any government regulations. "Obviously, expensive digital images of monkeys will vastly improve the world"," Gates quipped, referring to the "flagship" NFT project Bored Ape Yacht Club.
This is not the first time Gates has expressed skepticism about cryptocurrencies and cryptoassets in general. In an interview in February 2021, he spoke about the dangers of regularly investing in bitcoin, especially if the price of the cryptocurrency is so volatile that it could collapse from a single statement from a citizen like Elon Musk. Gates said if a potential investor has less money than Musk, he should be wary of such investments.
Since the first comments by Gates, bitcoin has indeed experienced serious ups and downs, now its price is a little over $20,000. And this is only part of the crisis in the crypto world, shaken by the collapse of the "stablecoin" Terra in May and other events that could undermine faith in blockchain assets in general.
NFT prices are also known to have dropped noticeably. Some large projects like Bored Ape Yacht Club have lost more than half of their value, while trading volumes have only increased – many investors from among professionals and amateurs are in a hurry to buy crypto assets at bargain prices, counting on their growth in the future.
If you notice an error, select it with the mouse and press CTRL + ENTER.