Internet infrastructure company Cloudflare last week recorded and repelled the largest HTTPS DDoS attack in history with a frequency of up to 26 million requests per second. The attackers attacked the website of an unnamed customer of the company using a free plan.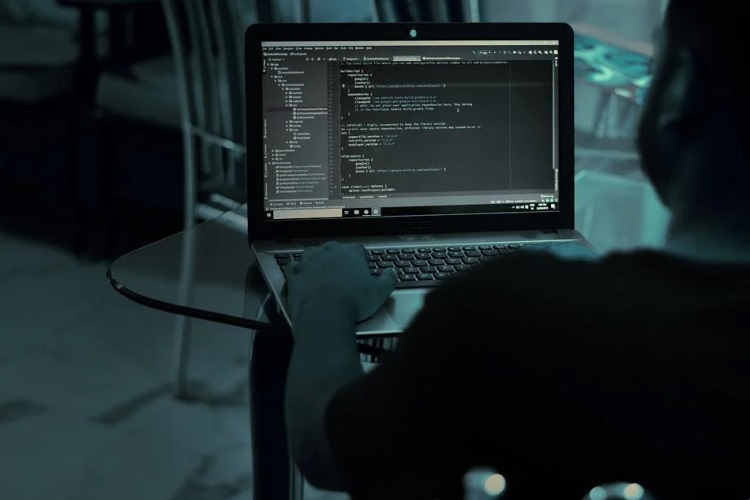 According to available data, during the mentioned attack, a small but powerful botnet network of 5067 devices was used to generate requests. By comparison, the company previously tracked a much larger botnet, consisting of more than 730,000 devices, but unable to generate more than 1 million requests per second.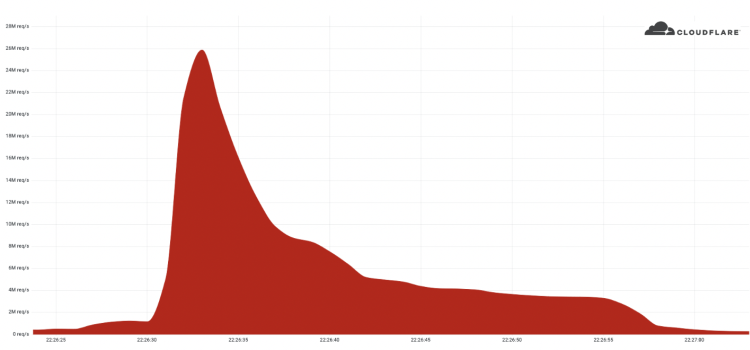 The current attack was carried out using a botnet, mainly consisting of virtual machines and servers. It is noted that we are talking about an HTTPS DDoS attack, the organization of which is more expensive in terms of the required computing resources due to the higher cost of establishing a secure encrypted TLS connection. This means that it is more expensive for an attacker to organize such an attack, but it also requires more funds to counter it. Very large DDoS attacks over unencrypted HTTP have been recorded in the past, but this attack stands out because of the scale of the resources that were required to organize it.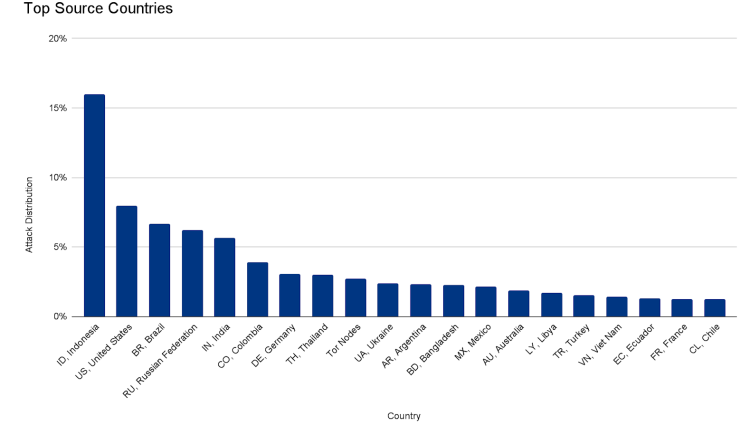 In less than 30 seconds, the botnet generated over 212 million HTTPS requests from over 1,500 networks in 121 countries around the world. The largest number of requests came from Indonesia, USA, Brazil and Russia. At the same time, about 3% of the total power fell on the nodes of the Tor network. The largest volume of traffic came from the networks of the French provider OVH, the Indonesian company Telkomnet, the American iboss and the Libyan Ajeel.
If you notice an error, select it with the mouse and press CTRL + ENTER.