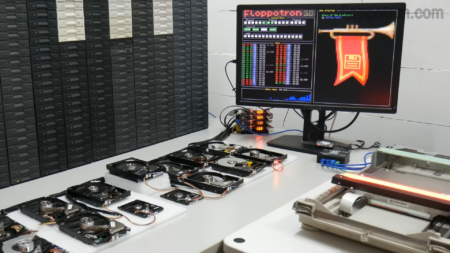 Polish engineer Pavel Zadrozhniak has been creating "musical instruments" from computer equipment for many years. His first Floppotron, created in 2011, consisted of just a couple of disc drives playing the Imperial March from Star Wars. And now he has created Floppotron 3.0, which already includes hundreds of computer components.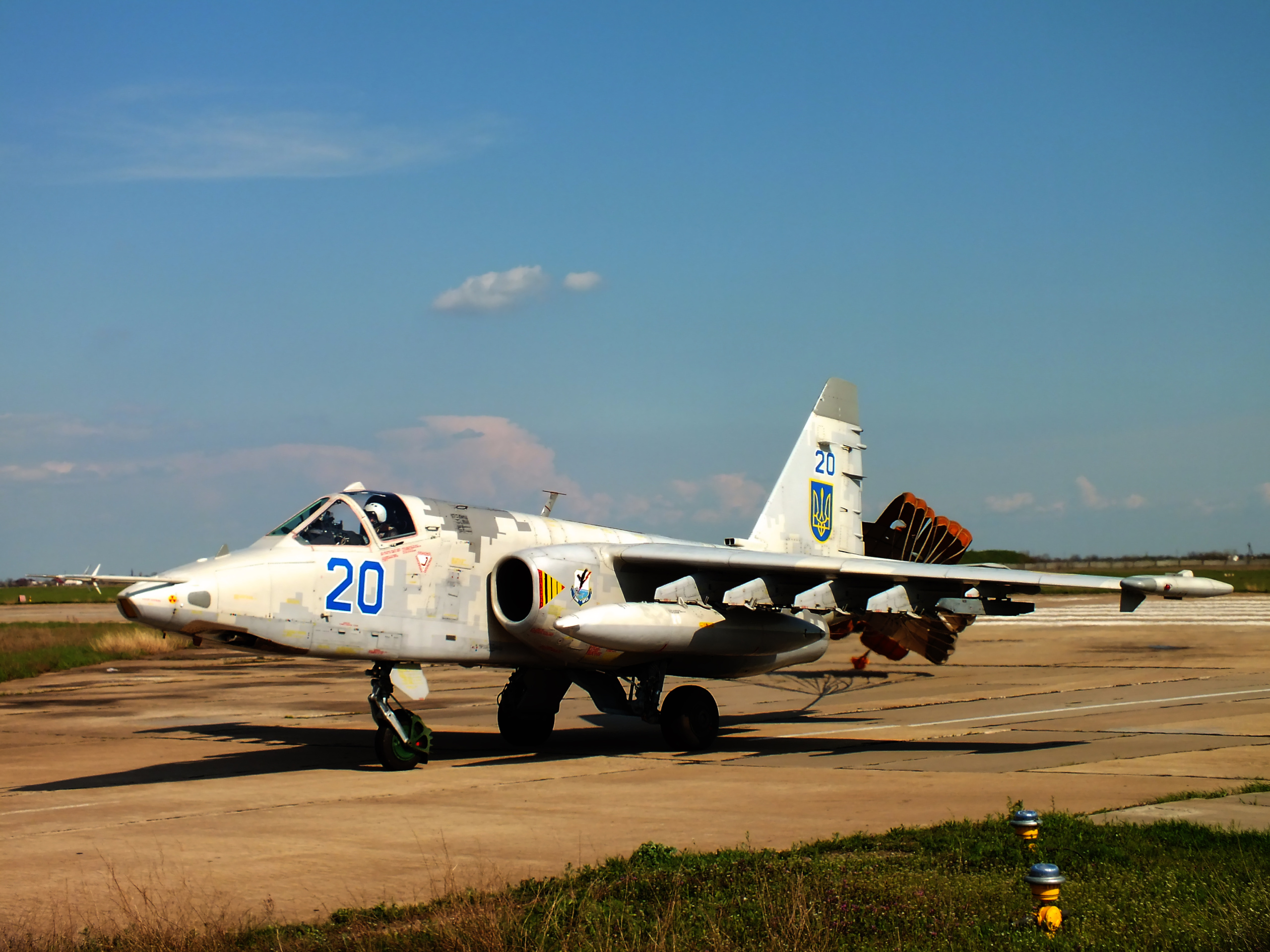 To be precise, the music computer system consists of 512 floppy drives, 16 hard drives, and 4 flatbed scanners. Additionally, the system contains the power supplies, controllers, and converters needed to combine all of these separate components into a single orchestra that plays a musical composition in a coordinated manner.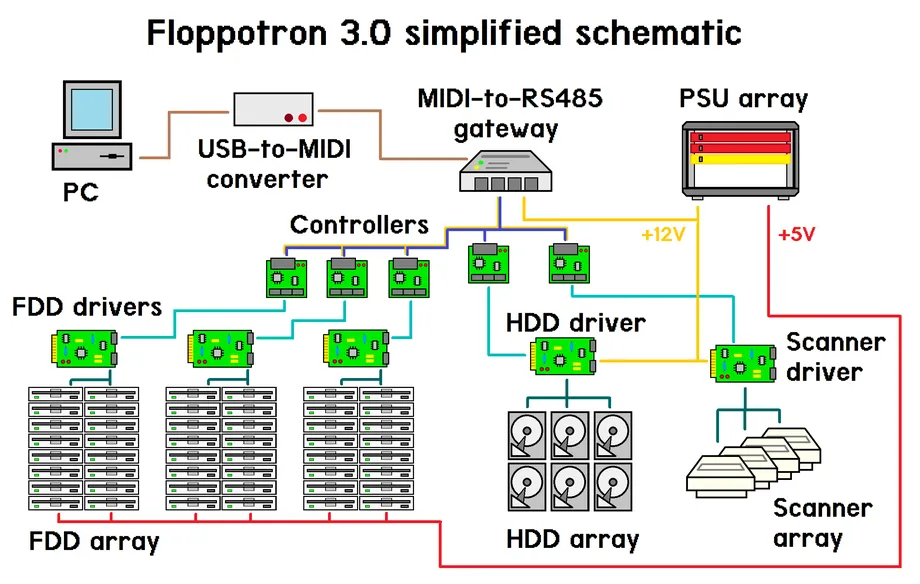 The Floppotron concept is that the electric motors of computer devices make sound. By fine-tuning the timing, speed, and frequency of engine cranking, you can achieve the right notes at the right time. By combining a sufficiently large number of individual notes, you can play music. Of course, the sound of computer components is far from what I can reproduce a piano or violin in the hands of a skilled musician, but still it reproduces music accurately enough. Overall, the Floppotron 3.0 should be seen more as a piece of engineering rather than a sophisticated musical instrument.
The author spoke in more detail about the creation and principles of operation of Floppotron 3.0 in his blog. And on his YouTube channel you can listen to various popular songs performed by Floppotron.
Source: The Verge
---