Following Bethesda Game Studios CEO Todd Howard's recent statement on the status of The Elder Scrolls VI's development row gaming mass media drew attention to the April cry of the heart of the grandmother-letsplayer Shirley Curry (Shirley Curry).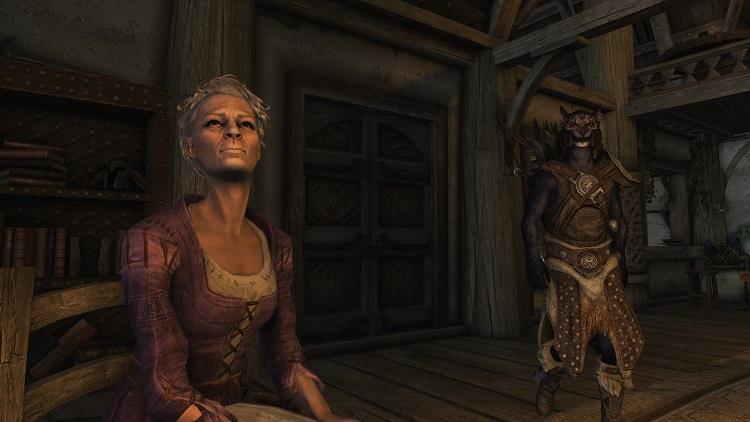 86-year-old Curry, better known as "Granny Skyrim", became famous thanks to her passion for the cult role-playing game Bethesda Softworks. And now looking forward to the next part.
In April of this year, Curry arrived at the PAX East festival with her own performance. During a Q&A session, the let's player grandmother was asked what she would say to Howard if he were in the audience.
"How about 'hello'? No, I would ask him to give me a cool game and hurry up with the development of Skyrim 6 [само собой, в виду имелась The Elder Scrolls VI — прим. ред.]. I want to play it before I die"— said then Curry.
Recall that The Elder Scrolls VI was presented at E3 2018 and even then was in pre-production. As it became known the other day, since then, development has not moved to a radically new stage.
However, not only Curry has been waiting for The Elder Scrolls VI. In November 2021, Howard revealed: "For Father's Day this year, my son gave me a card and said, 'You're a great dad, but where is TES6?'"
The main forces of Bethesda Game Studios are now thrown at Starfield. The space RPG is expected to release in early 2023 on PC, Xbox Series X and S. The company also has plans for the next part of Fallout, but it will be released after The Elder Scrolls VI.
If you notice an error, select it with the mouse and press CTRL + ENTER.