Back at the end of April, a month after its official opening, the Tesla plant in the Berlin area was supposed to reach a weekly output of 1,000 electric vehicles. In fact, the milestone was overcome only in the outgoing week, but this achievement will also reduce the need for the European market to import Tesla Model Y from China.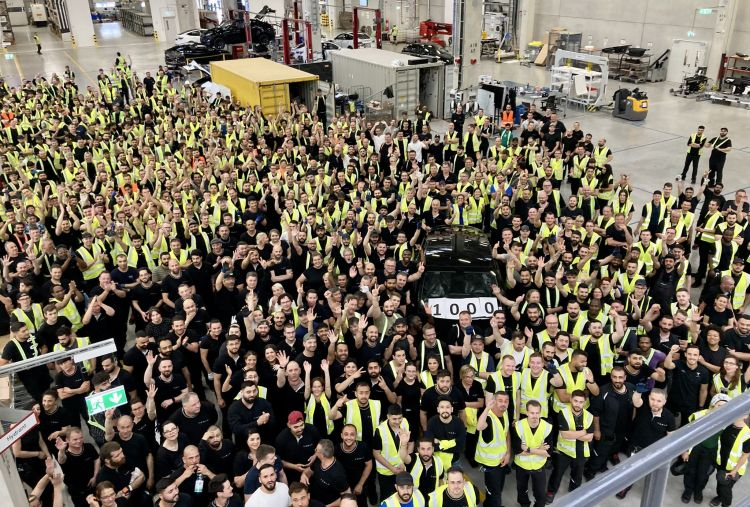 Theoretically, now a new enterprise in Germany will be able to produce more than 50 thousand electric vehicles a year. This is about ten percent of its design capacity, so there is a long way to scale production with unpredictable obstacles. For example, in the previous phase, the limiting factor was the performance of the paint booths installed at the plant in Germany. Previously, reaching the milestone of a thousand assembled electric vehicles was reported in the Tesla internal mailing list, and now this event is confirmed openly with the official pages companies on Twitter.
So far, Model Y crossovers with traction batteries based on 2170-type cells are being assembled here, while a company in Texas that opened in a comparable timeframe equips the same crossovers with newer batteries based on 4680-type cells integrated into the power structure of the body. On the one hand, the conditional archaic design of German-made Tesla electric vehicles does not prevent scaling production volumes. On the other hand, new batteries can reduce production costs. Over time, their release will be established in Germany, but Tesla may switch to their use in Europe even earlier if it decides to receive 4680 cells from LG Energy Solution. Panasonic can also produce such batteries, but so far it is only scaling up a pilot line in Japan, and will start serial deliveries next year.
If you notice an error, select it with the mouse and press CTRL + ENTER.