Cryptocurrency market participants this morning are especially closely watching how the exchange rate of the main digital currency, bitcoin, fluctuates. The industry fears that a fall in the long-term cryptocurrency rate below $20,000 could lead to serious turmoil in the market as a whole.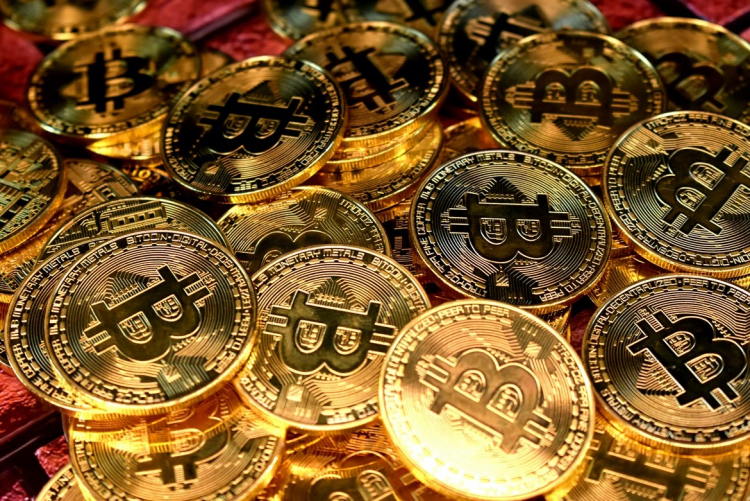 At the auction in London this early morning, bitcoin traded cheaper than the iconic $20,000, but after a few won back positions. On Saturday, the cryptocurrency fell to $17,592.78, the first time since December 2020 that it has fallen so much. However, on Sunday, bitcoin showed some growth, having risen in price by 7.6% since previous trading to $20,404. This year, bitcoin has lost almost 60% of its value in dollar terms and 37% this month alone.
According to market experts, a further fall may lead to panic and a domino effect among investors, many major players have already found themselves on the critical edge, not only selling off assets, but also, for example, suspending the withdrawal of funds by clients. According to some experts, the situation on the market is in many ways similar to 2008 in that it was capable of causing a domino effect with a series of bankruptcies and liquidations. Less valuable cryptocurrencies also suffered, the value of which often depends on the bitcoin rate. The price of Ethereum today was about $1,075, although over the weekend it fell below the symbolic indicator for its niche of $1,000.
The fall in cryptocurrencies comes against the background of the most significant weekly drop in the price of US stocks in the last two years, amid expectations of rising inflation, interest rates and an increased likelihood of a recession. In other words, the fall in the price of bitcoin was in line with the general trend of the fall in the value of high-risk assets.
In general, the market capitalization of the crypto market, according to the Coinmarketcap portal, was $877 billion this morning, peaking at $2.9 trillion in November 2021. Adds panic in the digital currency market and the instability of stablecoins – it was assumed that their value should remain unchanged under any circumstances. This indicates that investors were hastily withdrawing money from this sector as a whole.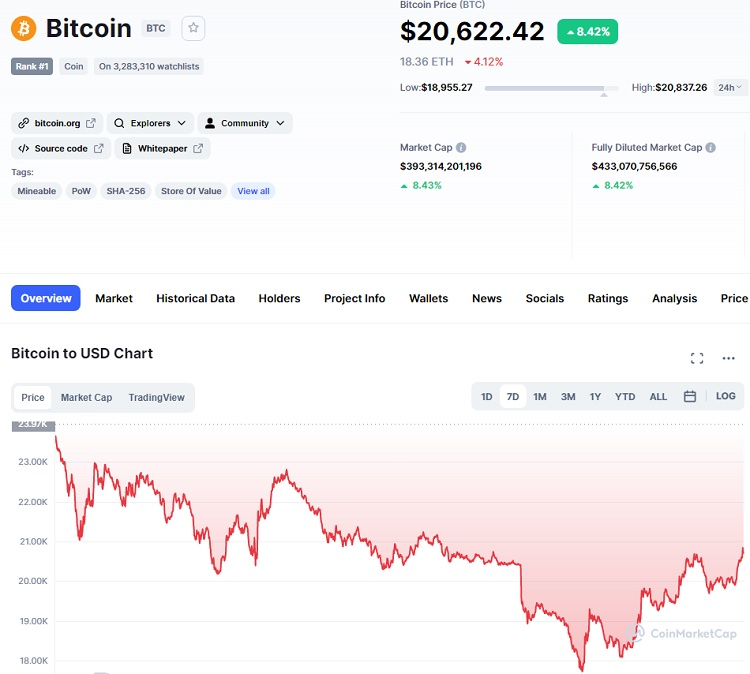 Although there is growing uncertainty in the crypto asset market in general, according to some experts, the increase in the value of the cryptocurrency on Sunday compared to Saturday indicators shows that the cryptocurrency has fallen to levels at which many consider it attractive enough for short-term investments. At the same time, it is noted that the rates of bitcoin and other cryptocurrencies remain extremely volatile. According to data at the time of preparation of the material on the Coinmarketcap portal, bitcoin is valued at more than $20,600.
If you notice an error, select it with the mouse and press CTRL + ENTER.