The US National Aeronautics and Space Administration (NASA) continues preparations for the implementation of the Artemis 1 mission, which will include an unmanned launch of the Space Launch System rocket and the Orion spacecraft. So far, NASA engineers have completed a two-day test complex, in which the carrier and ship were refueled with cryogenic fuel.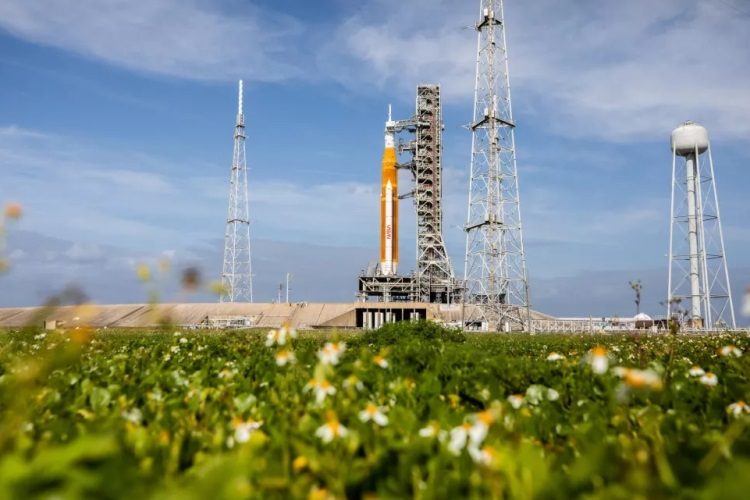 In addition to filling the tanks during the tests, which began last weekend, many stages were rehearsed before the launch of the rocket, including the countdown. It is noted that during the filling of tanks with fuel, a hydrogen leak was recorded. However, it was decided to continue refueling, but the countdown had to be stopped earlier than planned.
It will now take NASA engineers several days to prepare the rocket and mobile launch platform for transport from Kennedy Space Center Pad 39B to the assembly facility, where technicians will check out the carrier systems after a series of tests. The current tests are the last major test before launching a rocket into outer space.
As part of the Artemis 1 mission, the Space Launch System space rocket will launch the Orion spacecraft into space, which should fly around the moon and return to Earth. The next stage assumes that a ship with a crew will go flying around the Moon. At the final stage, NASA plans to land astronauts on the surface of the Earth's satellite.
If you notice an error, select it with the mouse and press CTRL + ENTER.