For the first time in history, South Korea successfully launched the Nuri space rocket, which was completely developed domestically. During this mission, a cargo of satellites was launched into orbit as part of the national space program.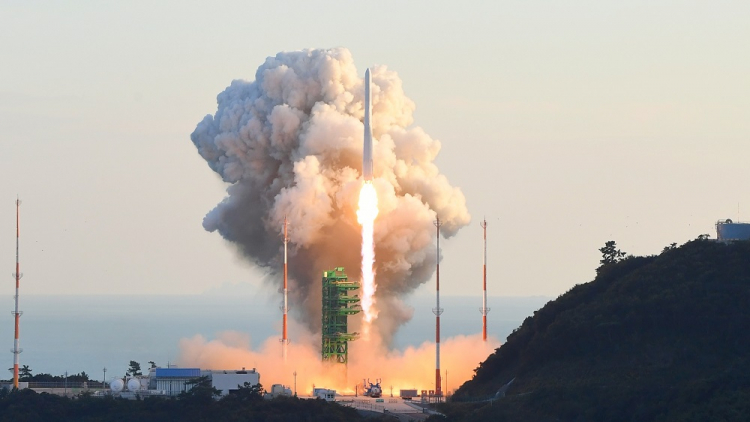 The 200-ton Nuri, also known as KSLV-II, launched today from the Naro Space Center site at 16:00 local time and successfully completed its tasks, putting satellites into orbit at a height of 700 km. South Korea became the seventh country in the world to develop its own space rocket capable of delivering a satellite weighing more than 1 ton into orbit – after Russia, the USA, China, India, France and Japan. It also means that Korea has become independent of foreign technologies for launching satellites into orbit – this marks a new era in the local space program.
This is the second attempt to launch cargo into orbit using the Nuri rocket; in October last year, a similar booster reached an altitude of about 700 km, but could not deploy satellite models in orbit due to premature failure of the third stage engine.
This time, the rocket was loaded with a 162.5-kilogram satellite specifically designed to test the capabilities of the rocket, four small satellites developed by Korean universities, and a 1.3-ton mock-up satellite.
South Korea, late for the first stage of the space race, developed the Nuri rocket, having invested about $1.8 billion in the project since 2010 alone. Rocket launches in 2009 and 2010 ended in failure. In 2013, Korea launched a rocket into space for the first time in its history, but its first stage engine was built in Russia.
By 2027, Korea intends to carry out four more launches of Nuri. The development of a feasibility study for its successor has already begun – in 2031 the country intends to send its own lander to the moon.
If you notice an error, select it with the mouse and press CTRL + ENTER.