Japanese publisher and developer Atlus introduced a new trailer for his role-playing game Soul Hackers 2. The video lasts a little less than a minute and a half and is dedicated to the actors of the English dubbing.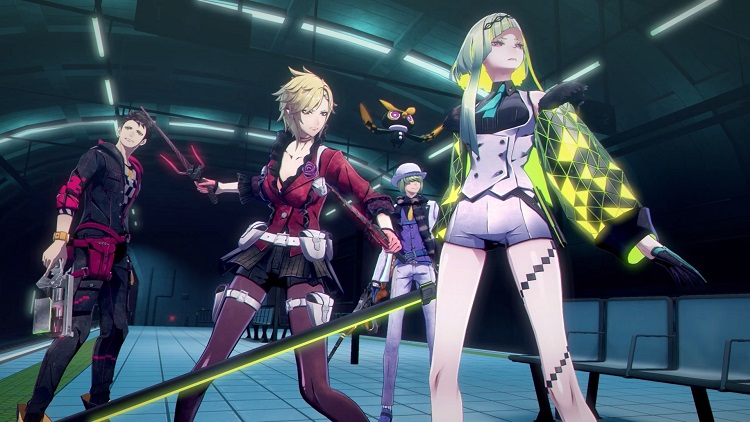 Recall that according to the plot, Ringo and Figo – agents of the highest essence of Aion – arrive on Earth to prevent the end of the world. To this end, the girls join forces with the demon summoners Arrow, Milady, and Saizo.
As it became known, the images of the listed characters in the English localization of Soul Hackers 2 will take over:
Ringo – Megan Harvey (Megan Harvey), who voiced the owlet Poohuni from Tales of Arise;
Figo – Erica Mendez (Erica Mendez), known for her role as Kasane in Scarlet Nexus;
Arrow – Zach Aguilar, who gave the voice to the young protagonist in NieR Replicant ver.1.22474487139…;
Milady – Erica Lindbeck (Erica Lindbeck), whose voice is Futaba from Persona 5 and Black Cat from Marvel's Spider-Man;
Saizo is Griffin Puatu, who portrayed Ganke Lee in Marvel's Spider-Man: Miles Morales.
AT press release Actors in secondary roles are also indicated: the demonologist Raven will be voiced by Edward Bosco, the agent of the Phantom Kaburagi Society will be voiced by Chris Hackney, the demon Jack Frost will be voiced by Sarah Williams, and the demon fusion specialist Victor will be voiced by Patrick Seitz ( Patrick Seitz).
Soul Hackers 2 will go on sale August 26 for PC (Steam, Microsoft Store), PS4, PS5, Xbox One, Xbox Series X and S. The game will offer two modes of operation on current generation consoles.
If you notice an error, select it with the mouse and press CTRL + ENTER.