The PCI Special Interest Group (PCI-SIG) has already begun work on a new version of the PCI Express interface. It is expected that the development of the PCI-E 7.0 standard will take no more than three years, and the final specifications will be presented before the end of 2025. We add that the PCI Express 6.0 standard was approved in January this year.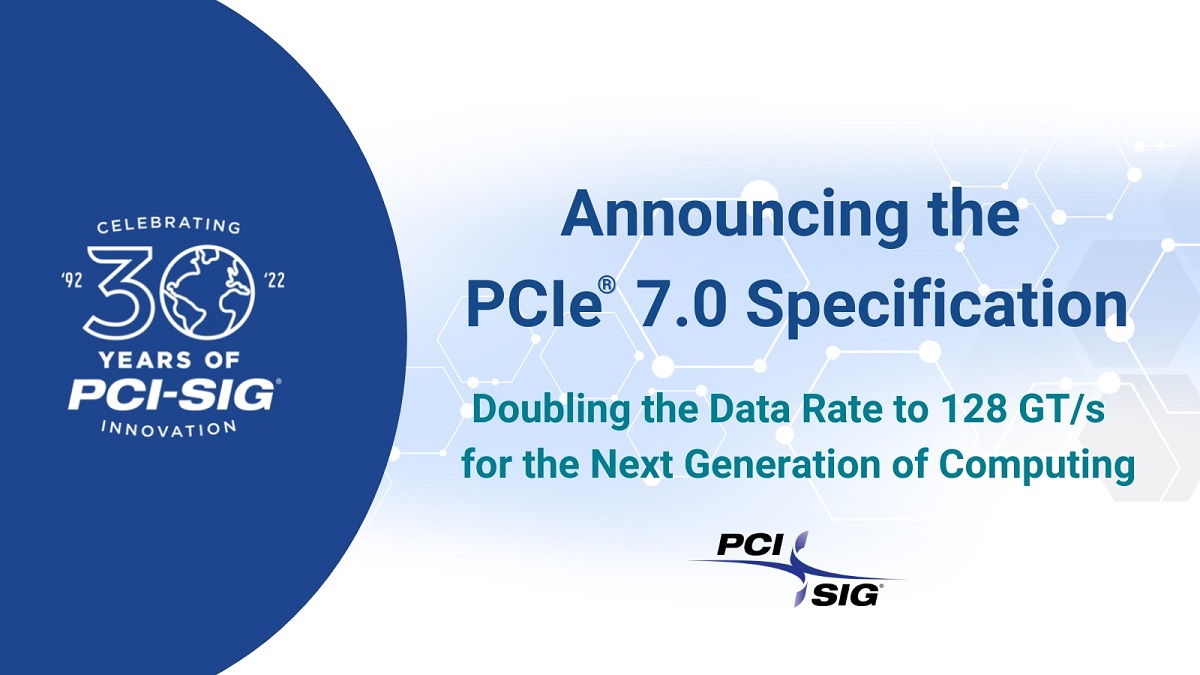 Following tradition, the PCI Express 7.0 interface will double the maximum throughput relative to its predecessor. The information transfer rate for one line will be 128 GT / s (gigatransactions per second) or about 32 GB / s. For example, devices with 16 PCI-E 7.0 lanes will be able to exchange data at speeds up to 512 GB/s in duplex mode.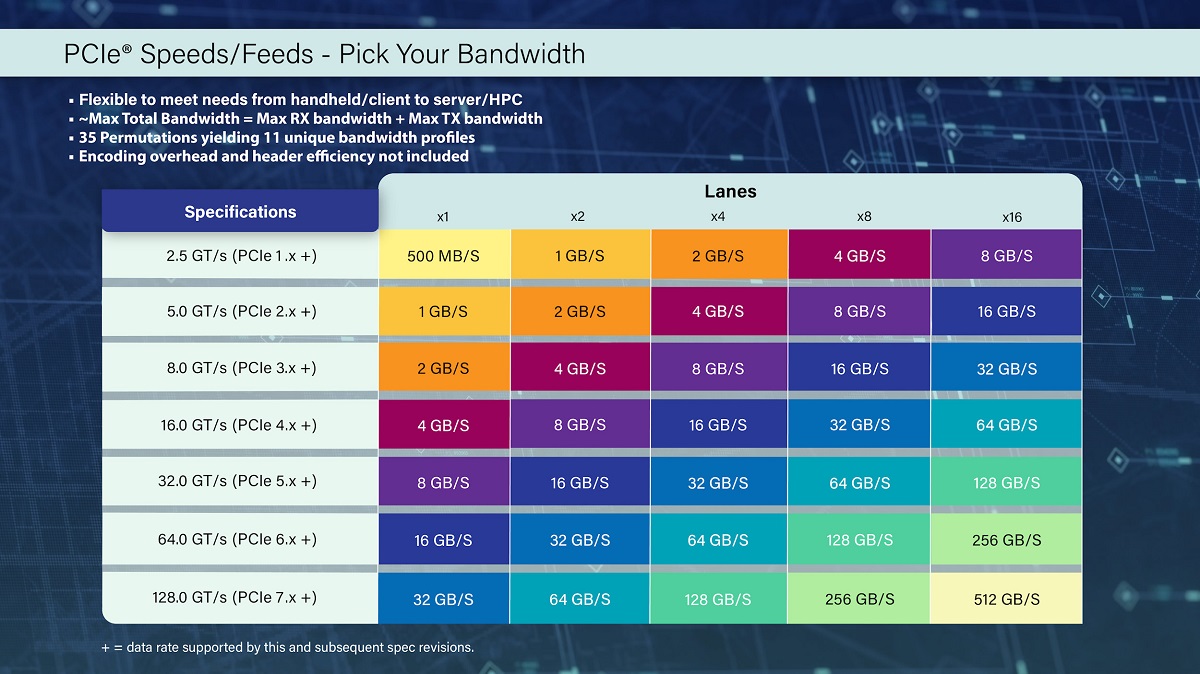 Among the features of the PCI Express 7.0 standard, we can highlight the use of PAM4 pulse amplitude modulation (it is also used in PCI-E 6.0), increased energy efficiency, lower latency and backward compatibility with previous versions of PCI Express.
Source:
PCI-SIG