Castrol, owned by BP and best known for its motor oils, has teamed up with cooling system specialists Submer to create immersion coolants designed for data centers. The companies announced joint development of dielectric fluids for immersion systems, which are in high demand in heat-producing data centers.
The collaboration promises to reduce water and electricity consumption in the operation and cooling of the data center. It is expected that the capabilities of Castrol, with its extensive experience in the development of technologies related to heat transfer management, will be combined with the solutions of Submer, a long-standing developer of immersion (immersion) cooling systems.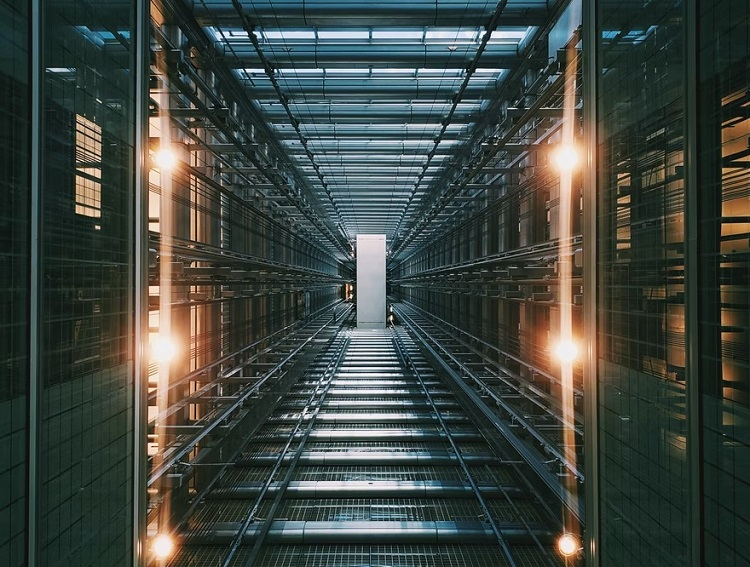 According to Submer, the key incentives for the transition to such LSSs are the introduction of advanced chips with higher performance and higher heat dissipation, which traditional systems cannot keep cool. Another incentive was the need to build more economical and sustainable data centers. It is known that immersion cooling makes it possible to create even more compact systems, and the absorbed heat can be efficiently utilized.
Castrol offers heat transfer fluids for single phase immersion systems. Castrol claims that its fluids are less viscous and more resistant to oxidation than competitor designs. It appears to be liquids 3M, which are very popular among LSS developers. However, similar products offer Shell, Solvay and other companies.
If you notice an error, select it with the mouse and press CTRL + ENTER. | Can you write better? We are always glad to new authors.
Source:
if( navigator.language.match(/ua/) == null ) { /*var e = document.createElement( 'script' ); e.src = document.location.protocol + '//userapi.com/js/api/openapi.js?34'; e.async = true; document.getElementById( 'vk-root' ).appendChild( e );*/ }
}() );
allGoogleAdsLoaded = 0;
function lazyLoadGoogleAds() { /* if( window.adsbygoogle == undefined ) { t = document.getElementsByTagName("script")[0]; s = document.createElement("script"); s.type = "text/javascript"; s.src = "https://pagead2.googlesyndication.com/pagead/js/adsbygoogle.js"; s.async = true; t.parentNode.insertBefore(s, t); }
needGoogleAdsLoad = 0; var allgoogleads = document.querySelectorAll('.adsbygoogle'); [].forEach.call(allgoogleads, function(aditem) { if( aditem.dataset.adsbygoogleStatus == undefined ) needGoogleAdsLoad = 1; });
if( needGoogleAdsLoad > 0 ) { setTimeout( function(){
}, 450 ); } else allGoogleAdsLoaded = 1; */ }
mobIndicator = ( ( window.innerWidth || document.body.clientWidth ) < 799 ); if( ( window.innerWidth || document.body.clientWidth ) < 799 ) { var adfoxBiddersMap = { "criteo": "717767", "myTarget": "763128", "betweenDigital": "793538", "adriver": "776589", "rtbhouse": "851765", "otm": "1460822", "getintent": "958501", "buzzoola": "769160", "relap": "958503", "segmento": "1458193", "bidvol": "1458197" }; adUnits = [ { "code": "adfox_mob1", "sizes": [ [ 300, 250 ] ], "bids": [ { "bidder": "criteo", "params": { "placementId": 1288827 } }, { "bidder": "myTarget", "params": { "placementId": 249969 } }, { "bidder": "betweenDigital", "params": { "placementId": 2537549 } }, { "bidder": "adriver", "params": { "placementId": "20:3dnews_300x250mob_top" } }, { "bidder": "rtbhouse", "params": { "placementId": "30a98fd86117f14c5apo" } }, { "bidder": "otm", "params": { "placementId": 865 } }, { "bidder": "getintent", "params": { "placementId": "134_3dnews.ru_mobile_adfox_mob1_300x250" } }, { "bidder": "buzzoola", "params": { "placementId": 296712 } }, { "bidder": "relap", "params": { "placementId": "3yDftXW1oIV_2jY2" } }, { "bidder": "segmento", "params": { "placementId": 164 } }, { "bidder": "bidvol", "params": { "placementId": 11656 } } ] }, { "code": "adfox_mob2", "sizes": [ [ 300, 250 ] ], "bids": [ { "bidder": "criteo", "params": { "placementId": 1288828 } }, { "bidder": "myTarget", "params": { "placementId": 249971 } }, { "bidder": "betweenDigital", "params": { "placementId": 2537550 } }, { "bidder": "adriver", "params": { "placementId": "20:3dnews_300x250mob_mid" } }, { "bidder": "rtbhouse", "params": { "placementId": "d985bfbe8d315a32d801" } }, { "bidder": "otm", "params": { "placementId": 866 } }, { "bidder": "getintent", "params": { "placementId": "134_3dnews.ru_mobile_adfox_mob2_300x250" } }, { "bidder": "buzzoola", "params": { "placementId": 296735 } }, { "bidder": "relap", "params": { "placementId": "7BPsl1eXdFGrfpSU" } }, { "bidder": "segmento", "params": { "placementId": 165 } }, { "bidder": "bidvol", "params": { "placementId": 13106 } } ] }, { "code": "adfox_mob4", "sizes": [ [ 300, 250 ] ], "bids": [ { "bidder": "criteo", "params": { "placementId": 1305406 } }, { "bidder": "myTarget", "params": { "placementId": 251725 } }, { "bidder": "betweenDigital", "params": { "placementId": 2548692 } }, { "bidder": "rtbhouse", "params": { "placementId": "0ae186a2fef225d0b159" } }, { "bidder": "otm", "params": { "placementId": 867 } }, { "bidder": "getintent", "params": { "placementId": "134_3dnews.ru_mobile_adfox_mob4_300x250" } }, { "bidder": "buzzoola", "params": { "placementId": 296736 } }, { "bidder": "relap", "params": { "placementId": "3DExqbd2oliip6en" } }, { "bidder": "segmento", "params": { "placementId": 166 } }, { "bidder": "bidvol", "params": { "placementId": 13107 } } ] }, { "code": "adfox_mob3", "sizes": [ [ 300, 250 ] ], "bids": [ { "bidder": "criteo", "params": { "placementId": 1288829 } }, { "bidder": "myTarget", "params": { "placementId": 249973 } }, { "bidder": "betweenDigital", "params": { "placementId": 2537551 } }, { "bidder": "rtbhouse", "params": { "placementId": "dded8b51295c562bc778" } }, { "bidder": "otm", "params": { "placementId": 868 } }, { "bidder": "getintent", "params": { "placementId": "134_3dnews.ru_mobile_adfox_mob3_300x250" } }, { "bidder": "buzzoola", "params": { "placementId": 296737 } }, { "bidder": "relap", "params": { "placementId": "IsnJcmytX6VfXl5e" } }, { "bidder": "segmento", "params": { "placementId": 167 } }, { "bidder": "bidvol", "params": { "placementId": 13108 } } ] } ]; var userTimeout = 1450; window.YaHeaderBiddingSettings = { biddersMap: adfoxBiddersMap, adUnits: adUnits, timeout: userTimeout, trustedOwners: [ 254948 ] }; } else { var adfoxBiddersMap = { "criteo": "717767", "myTarget": "763128", "betweenDigital": "793538", "adriver": "776589", "rtbhouse": "851765", "otm": "1460822", "getintent": "958501", "buzzoola": "769160", "relap": "958503", "segmento": "1458193", "bidvol": "1458197", "adfox_tn-inpool": "1010535" }; adUnits = [ { "code": "adfox_side1", "sizes": [ [ 240, 400 ] ], "bids": [ { "bidder": "criteo", "params": { "placementId": 1288833 } }, { "bidder": "myTarget", "params": { "placementId": 252093 } }, { "bidder": "betweenDigital", "params": { "placementId": 2537545 } }, { "bidder": "adriver", "params": { "placementId": "20:3dnews_240x400_1" } }, { "bidder": "rtbhouse", "params": { "placementId": "dcf7cd50ce6ac7bbd999" } }, { "bidder": "otm", "params": { "placementId": 869 } }, { "bidder": "getintent", "params": { "placementId": "134_3dnews.ru_desktop_adfox_side1_240x400" } }, { "bidder": "buzzoola", "params": { "placementId": 296738 } }, { "bidder": "relap", "params": { "placementId": "JdolN_c3s5Zs8x0d" } }, { "bidder": "segmento", "params": { "placementId": 168 } }, { "bidder": "bidvol", "params": { "placementId": 11661 } }, { "bidder": "adfox_tn-inpool", "params": { "p1": "ceagl", "p2": "gead" } } ] }, { "code": "adfox_side2", "sizes": [ [ 240, 400 ] ], "bids": [ { "bidder": "criteo", "params": { "placementId": 1288834 } }, { "bidder": "myTarget", "params": { "placementId": 252095 } }, { "bidder": "betweenDigital", "params": { "placementId": 2537546 } }, { "bidder": "adriver", "params": { "placementId": "20:3dnews_240x400_2" } }, { "bidder": "rtbhouse", "params": { "placementId": "d8fda44c49bc4d201ctt" } }, { "bidder": "otm", "params": { "placementId": 870 } }, { "bidder": "getintent", "params": { "placementId": "134_3dnews.ru_desktop_adfox_side2_240x400" } }, { "bidder": "buzzoola", "params": { "placementId": 296739 } }, { "bidder": "relap", "params": { "placementId": "f5CQJzn4A_kD2tra" } }, { "bidder": "segmento", "params": { "placementId": 169 } }, { "bidder": "bidvol", "params": { "placementId": 13109 } }, { "bidder": "adfox_tn-inpool", "params": { "p1": "ceagm", "p2": "gead" } } ] }, { "code": "adfox_side3", "sizes": [ [ 160, 600 ] ], "bids": [ { "bidder": "criteo", "params": { "placementId": 1288835 } }, { "bidder": "betweenDigital", "params": { "placementId": 2537718 } }, { "bidder": "rtbhouse", "params": { "placementId": "da9406ed65ef505e5c9" } }, { "bidder": "otm", "params": { "placementId": 871 } }, { "bidder": "getintent", "params": { "placementId": "134_3dnews.ru_desktop_adfox_side3_160x600" } }, { "bidder": "buzzoola", "params": { "placementId": 296740 } }, { "bidder": "relap", "params": { "placementId": "mmWa1BTUyO0XXq6u" } }, { "bidder": "segmento", "params": { "placementId": 170 } }, { "bidder": "bidvol", "params": { "placementId": 11667 } } ] }, { "code": "adfox_top", "sizes": [ [ 728, 90 ] ], "bids": [ { "bidder": "criteo", "params": { "placementId": 1288832 } }, { "bidder": "myTarget", "params": { "placementId": 249983 } }, { "bidder": "betweenDigital", "params": { "placementId": 2537544 } }, { "bidder": "adriver", "params": { "placementId": "20:3dnews_728x90_top" } }, { "bidder": "rtbhouse", "params": { "placementId": "1b50c2bcd2697d18" } }, { "bidder": "otm", "params": { "placementId": 872 } }, { "bidder": "getintent", "params": { "placementId": "134_3dnews.ru_desktop_adfox_top_728x90" } }, { "bidder": "buzzoola", "params": { "placementId": 296741 } }, { "bidder": "relap", "params": { "placementId": "l2ZmID7_kmiSVVVV" } }, { "bidder": "segmento", "params": { "placementId": 171 } }, { "bidder": "bidvol", "params": { "placementId": 11668 } } ] }, { "code": "adfox_mid1", "sizes": [ [ 300, 250 ] ], "bids": [ { "bidder": "criteo", "params": { "placementId": 1288830 } }, { "bidder": "myTarget", "params": { "placementId": 249979 } }, { "bidder": "betweenDigital", "params": { "placementId": 2537547 } }, { "bidder": "rtbhouse", "params": { "placementId": "743c4a466ed445af0699" } }, { "bidder": "otm", "params": { "placementId": 873 } }, { "bidder": "getintent", "params": { "placementId": "134_3dnews.ru_desktop_adfox_mid1_300x250" } }, { "bidder": "buzzoola", "params": { "placementId": 296742 } }, { "bidder": "relap", "params": { "placementId": "3iHefLx889Ys3C4u" } }, { "bidder": "segmento", "params": { "placementId": 172 } }, { "bidder": "bidvol", "params": { "placementId": 11669 } } ] }, { "code": "adfox_mid2", "sizes": [ [ 300, 250 ] ], "bids": [ { "bidder": "criteo", "params": { "placementId": 1288831 } }, { "bidder": "myTarget", "params": { "placementId": 249981 } }, { "bidder": "betweenDigital", "params": { "placementId": 2537548 } }, { "bidder": "rtbhouse", "params": { "placementId": "f29a83457349c5675289" } }, { "bidder": "otm", "params": { "placementId": 874 } }, { "bidder": "getintent", "params": { "placementId": "134_3dnews.ru_desktop_adfox_mid2_300x250" } }, { "bidder": "buzzoola", "params": { "placementId": 296743 } }, { "bidder": "relap", "params": { "placementId": "jX5-MC7vsUuxv7-_" } }, { "bidder": "segmento", "params": { "placementId": 173 } }, { "bidder": "bidvol", "params": { "placementId": 13110 } } ] } ]; var userTimeout = 1450; window.YaHeaderBiddingSettings = { biddersMap: adfoxBiddersMap, adUnits: adUnits, timeout: userTimeout, trustedOwners: [ 254948 ] };}