As is well known, Naoki Yoshida is working on "Final Fantasy XVI" as a producer of the role-playing game. In an interview conducted by Dengeki, the Japanese industry veteran revealed why he turned down the post of director.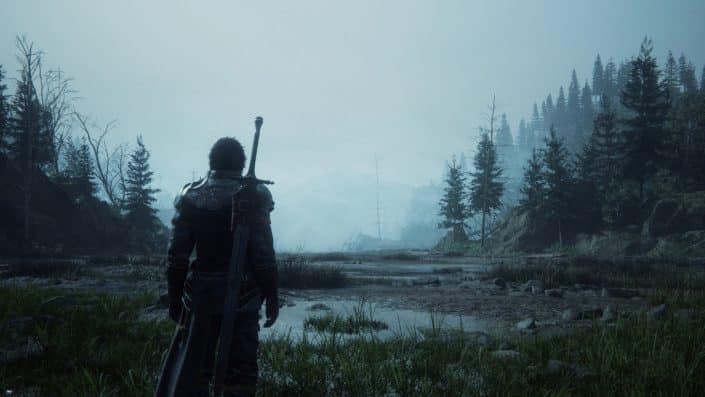 This week, Square Enix's Naoki Yoshida has become a popular conversationalist, chatting extensively about his new project, Final Fantasy XVI, in various interviews.
In conversation with the Japanese Dengeki, Yoshida went into his work as a producer of the ambitious role-playing game and explained why he is not also acting as director of "Final Fantasy XVI". A decision that Yoshida claims to have made consciously, as he is fully occupied with his position as producer of "Final Fantasy XVI" and his leading position in the further development of "Final Fantasy XIV".
So in the end there was no time to hold the post of director while working on "Final Fantasy XVI".
Yoshida explains his decision
Yoshida went on to say that the pressure of leading the work on a major installment in the Final Fantasy series is "greater than one would imagine". Yoshida continues: "Actually, I'm an optimist and I'm doing well. However, there is not only pressure from outside, but also from the employees. The director has to answer all the questions about the game itself and decide everything on his own."
If there's a problem developing a game, it's up to the director to fix it, regardless of the effort involved. "It gives you all kinds of responsibilities. I'm already the producer of Final Fantasy XIV and I can't possibly be the director of Final Fantasy XVI at the same time," added Yoshida. Therefore, Yoshida Yosuke Matsuda, President of Square Enix, suggested installing Hiroshi Takai and Kazutoyo Maehiro as directors of the RPG. A suggestion that Matsuda finally agreed to.
---
More news about Final Fantasy XVI:
---
Final Fantasy XVI will be released as a timed exclusive for PlayStation 5 over the next year.
More news about Final Fantasy XVI.
Discuss this news on the PlayStation Forum
Links to Amazon, Media Markt, Saturn and some other retailers are usually affiliate links. If you make a purchase, we receive a small commission that we can use to finance the free-to-use site. You have no disadvantages.