Today Sean Murray announced when "No Man's Sky" will be coming to the PS5 in physical form. His tweet also shows the cover of the disk version.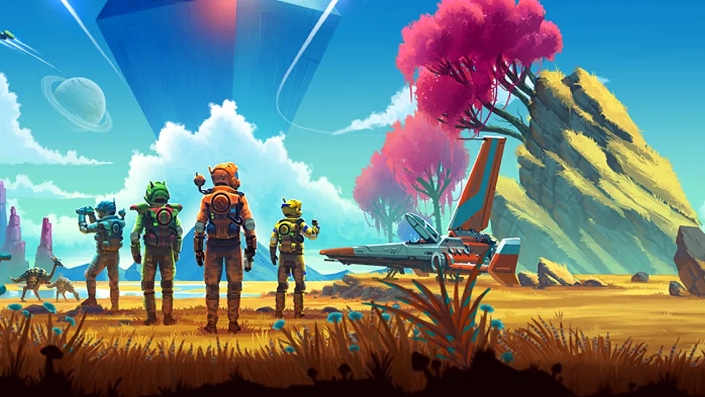 The Hello Games founder spoke up on Twitter today. There he announced the release date of the physical PS5 edition of "No Man's Sky": The disk version will be available from October 7, 2022. The Switch version will also be released on the same day.
Take a look at the cover below:
"No Man's Sky" has been available in digital form for PS5 since November 2020. Now there is a chance for collectors and fans to get hold of a physical copy of the space adventure.
New content at regular intervals
Almost six years ago, No Man's Sky was released for PS4 and PC. After initial disillusionment, Hello Games made various improvements and introduced numerous innovations into the game. In fact, around 20 content updates have already been released. For example, one came last month Roguelike experience added, where you have to break out of a time warp. Otherwise, the development team fixed a GPU crash on the PS5 at the end of May, which repeatedly led to crashes.
We have informed you about the latest improvements here:
Related Posts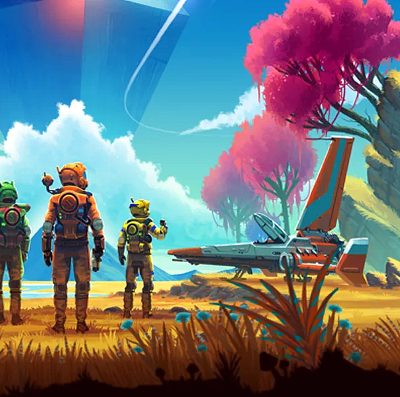 The space adventure features a procedurally generated environment, all of which are freely walkable. You move either on foot or with various vehicles. You have to collect resources, find objects or hunt animals to gradually improve your equipment.
Incidentally, since the last State of Play it has been known that "No Man's Sky" will also be implemented for PlayStation VR2. This should create an unprecedented immersion. You can find out all the details in the linked article.
More news about No Man's Sky.
Discuss this news on the PlayStation Forum
Links to Amazon, Media Markt, Saturn and some other retailers are usually affiliate links. If you make a purchase, we receive a small commission that we can use to finance the free-to-use site. You have no disadvantages.