The St. Petersburg Currency Exchange (SPCE) is preparing to start trading in digital certificates for gold. A kind of stablecoin backed by gold. Although formally the new financial instrument has the features of a digital financial asset (DFA), it can also acquire additional properties that are not provided for by modern Russian legislation.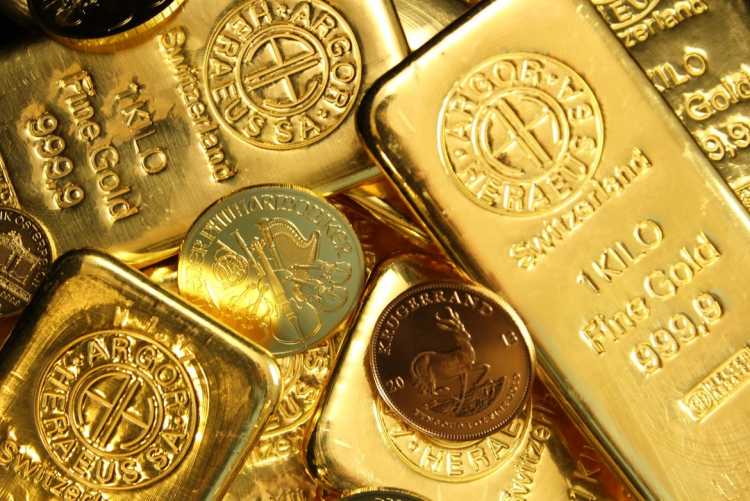 As reported "Kommersant" with reference to its own sources, "digital gold" may go into circulation on the SPVB platform as early as 2023. A real gold bar will be registered in digital form, after which it will be possible to trade without incurring the costs of storing the gold itself – at the same time, if desired, the bar can also be received on hand. This is a project that is at a high stage of completion. It is known that the agreement on creating the necessary ecosystem was recently signed by SPVB and Goznak. The latter has already confirmed the preparation of a new financial instrument backed by physical gold.
It is known that now gold is traded on the Moscow Exchange, but the precious metal in its physical form can only be obtained through some banks, and the procedure for obtaining it is rather complicated.
According to experts, the new version either bears signs of the so-called. a digital financial asset (DFA) or a hybrid digital product. According to experts, in order to participate in the CFA appeal, it is necessary to register a special platform with the Central Bank. At the same time, there is evidence that SPCE plans to work with digital financial assets and is even considering the circulation of cryptocurrencies.
Some industry experts say that such a variant of a stablecoin goes beyond the existing concept of DFA, in accordance with the law, the right to receive gold directly is not provided – this will require either changing legislation or constructing some kind of hybrid instruments.
According to Kommersant with reference to an analyst at Ingosstrakh-Investment Management Company, although there are "possible nuances" from the point of view of obtaining ingots in physical form, the very possibility of "putting gold in your pocket" will attract investors.
If you notice an error, select it with the mouse and press CTRL + ENTER.