The leadership of the world's second largest automaker, Volkswagen, is forced to admit that a sharp rejection of Russian natural gas as an energy carrier will force the company to switch to coal consumption. At the same time, the demand for electric vehicles is so high that Volkswagen is provided with orders for at least the next year.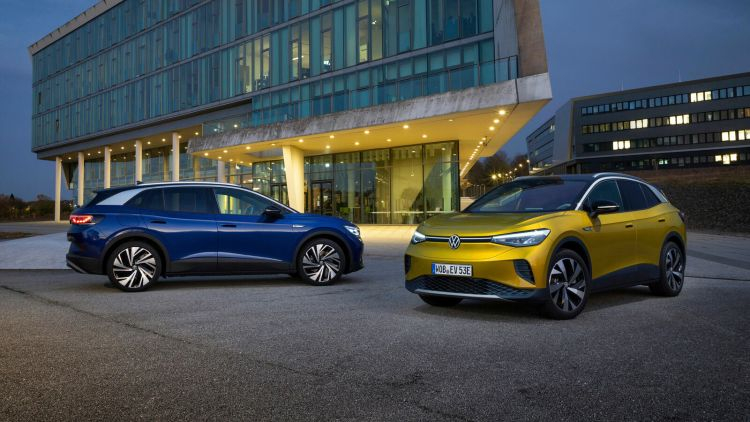 Speaking via videoconference at the economic forum Bloomberg In Qatar, Volkswagen CEO Herbert Diess admitted that progress in the search for alternatives to Russian gas is too slow to exclude for some time the transition to coal as a fuel for generating electricity necessary for the operation of the automaker's European enterprises. "In the long term, I am sure we will be able to gain independence from Russian gas," Diss concluded.
Ukrainian events, rising refinancing rates and inflation do not yet have a negative impact on demand in the electric vehicle segment, as the head of the German auto giant noted. Volkswagen has a volume of orders for the production of electric vehicles, which will be enough for the whole next year of work. "Right now we are not seeing a decrease in consumer demand, although this may change," Herbert Diess explained.
In 2024, according to Bloomberg Intelligence forecasts, Volkswagen should overtake Tesla in the number of electric vehicles sold annually. Now one of the main problems for the German automaker, according to its head, is the need to improve the competencies of the software development department. In order to be 90% dependent only on internal resources, Volkswagen will be forced to work in this direction over the next ten years. Now the automaker is acquiring development teams and core companies in both the US and China. Diess is particularly proud of Volkswagen having the widest range of electric vehicles on the market.
If you notice an error, select it with the mouse and press CTRL + ENTER.