German streamer under pseudonym OhnePixelknown as a collector of skins for Counter-Strike: Global Offensive, informed over $2 million worth of Steam inventory stolen from him.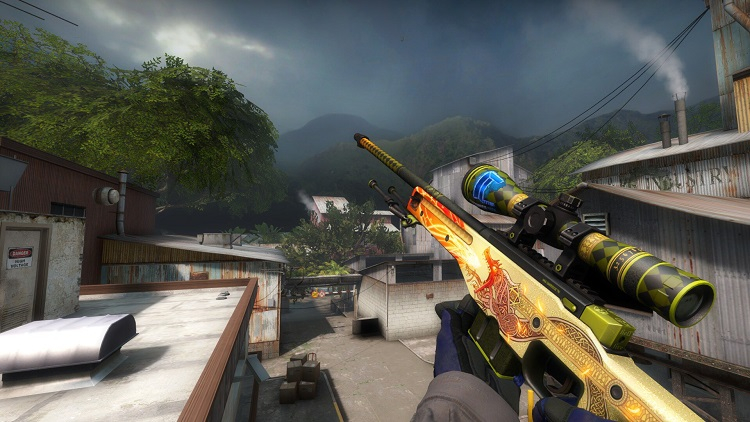 According to ohnePixel, we are talking about "the most expensive inventory of all time". More recently, the player has owned seven souvenir Dragon Lore AWPs, a karambit knife without a star in front of the name, and pure blue case-hardened karambit variants.
As of June 21, about half of ohnePixel's inventory had already been sold, and the remaining items were in the process of being transferred to the attackers' accounts.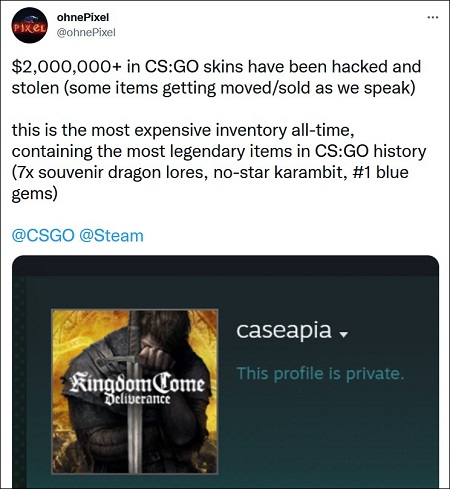 ohnePixel's email and password were quietly changed a week ago. The streamer called on the CS:GO developers and Steam staff to get in touch with him to restore items.
It is also reported that ohnePixel items resold by the hacker(s) on the Buff Marketplace gone From Inventories of New Customers: Valve has canceled operations on stolen skins.
If you notice an error, select it with the mouse and press CTRL + ENTER.