As expected, June 23 on PC and consoles released Blade Runner: Enhanced Edition by Nightdive Studios and Alcon Interactive is a re-release of the classic 1997 adventure game developed by Westwood Studios.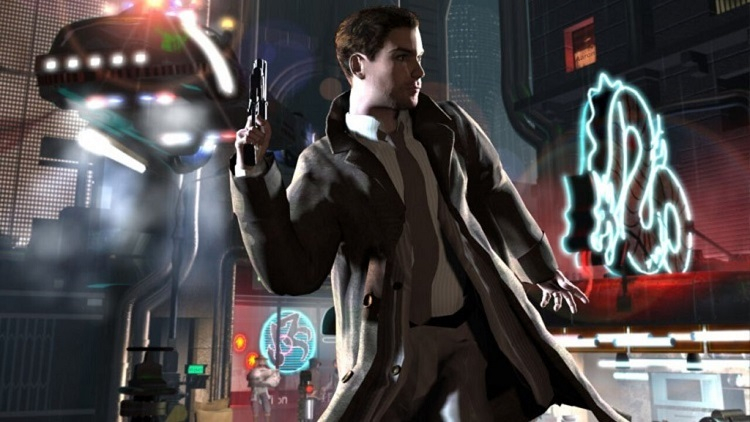 Blade Runner: Enhanced Edition is on sale on PC, PS4, Xbox One and Nintendo Switch for $10 (259 rubles in Steam). The release was timed to coincide with the 40th anniversary of the original Blade Runner, which debuted on June 25, 1982.
Remaster Offers "polished" version of Blade Runner "in premium quality" with tightened intro videos (4K, 60 fps), keyboard and gamepad support, as well as a new interface for examining evidence.
Unfortunately, the listed innovations of Blade Runner: Enhanced Edition were not evaluated by the players: the user rating of the updated edition on Steam is only 30 out of 100% ("mostly negative" reviews).
Fans complain about poor-quality scaling of videos, deterioration in detail compared to the original game, lack of support for 16:9 format, poor optimization, bugs, strange controls, and much more.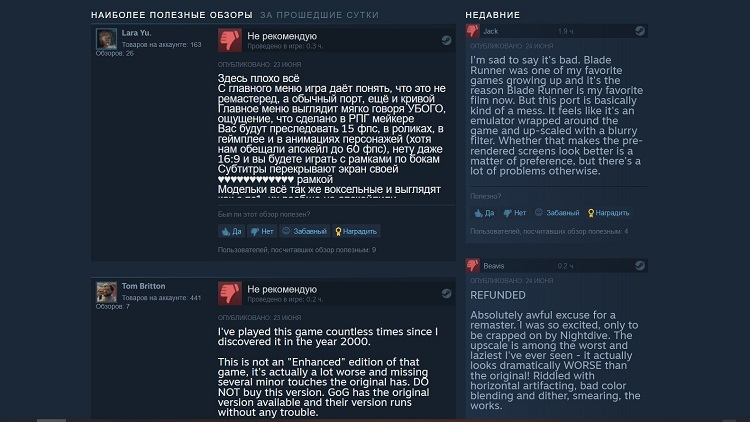 Portal Rock Paper Shotgun summed up that on the PC where Blade Runner was re-released in GOG (now bundled with the remaster) based on the work of ScummVM, the Enhanced Edition is almost meaningless.
"Blade Runner: Enhanced Edition is a piece of love from the entire Nightdive team and one of our most requested projects. We are happy to finally share the game with the fans. We think they will be very pleased."said Nightdive CEO Stephen Kick at the launch of the reissue.
If you notice an error, select it with the mouse and press CTRL + ENTER.