The Chinese "iron" site got their hands on an engineering sample of the Intel Core i9-13900 processor and published a short review of it, where it compared its performance with the i9-12900K.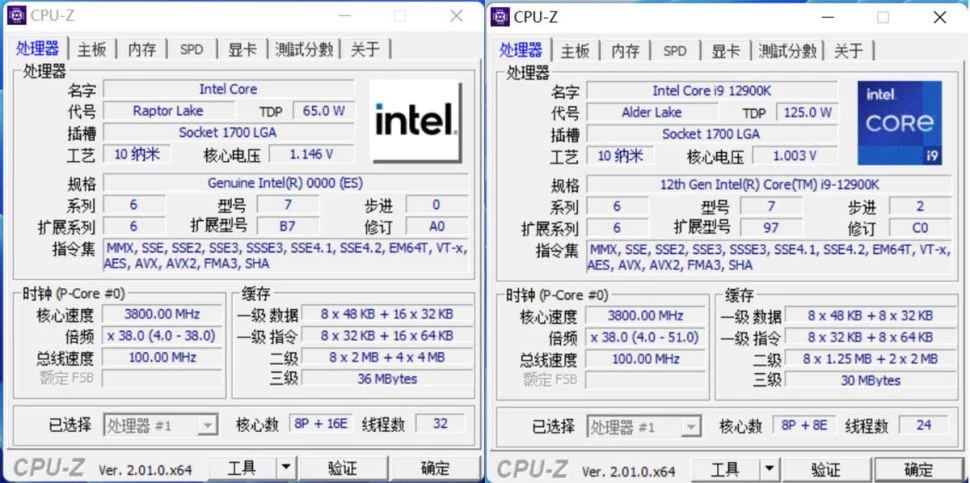 EXP Review conducted a fairly large number of tests to compare these processors. For this, a system with an RTX 3090, 32 GB DDR-5200 and a motherboard based on the Z690 chipset was used. As a result, in almost all multi-threaded tasks, the engineer turned out to be faster than the i9-12900K, but it is important to consider that the first one has 8 more small cores. In single-threaded tasks, on the contrary, it often loses, and this is due to lower operating frequencies. Here are a couple of examples.
As for games, the engineer in most cases is either on par with the 12900K or loses by a few percent.
The release of 13th generation Intel processors is expected at the end of this year, but for now we can only wait.