Intel announced ARC Alchemist graphics cards back in March of this year, but at the moment they can only be found on sale in China. The blue company has released a new reviewer's guide that claims its A730M and A770M mobile graphics cards have better performance than the mobile RTX 3050 Ti and RTX 3060.
At the same time, Intel published a table with the average frame rates in different games that Intel and NVIDIA video cards are capable of for comparison. You can find all the values ​​below.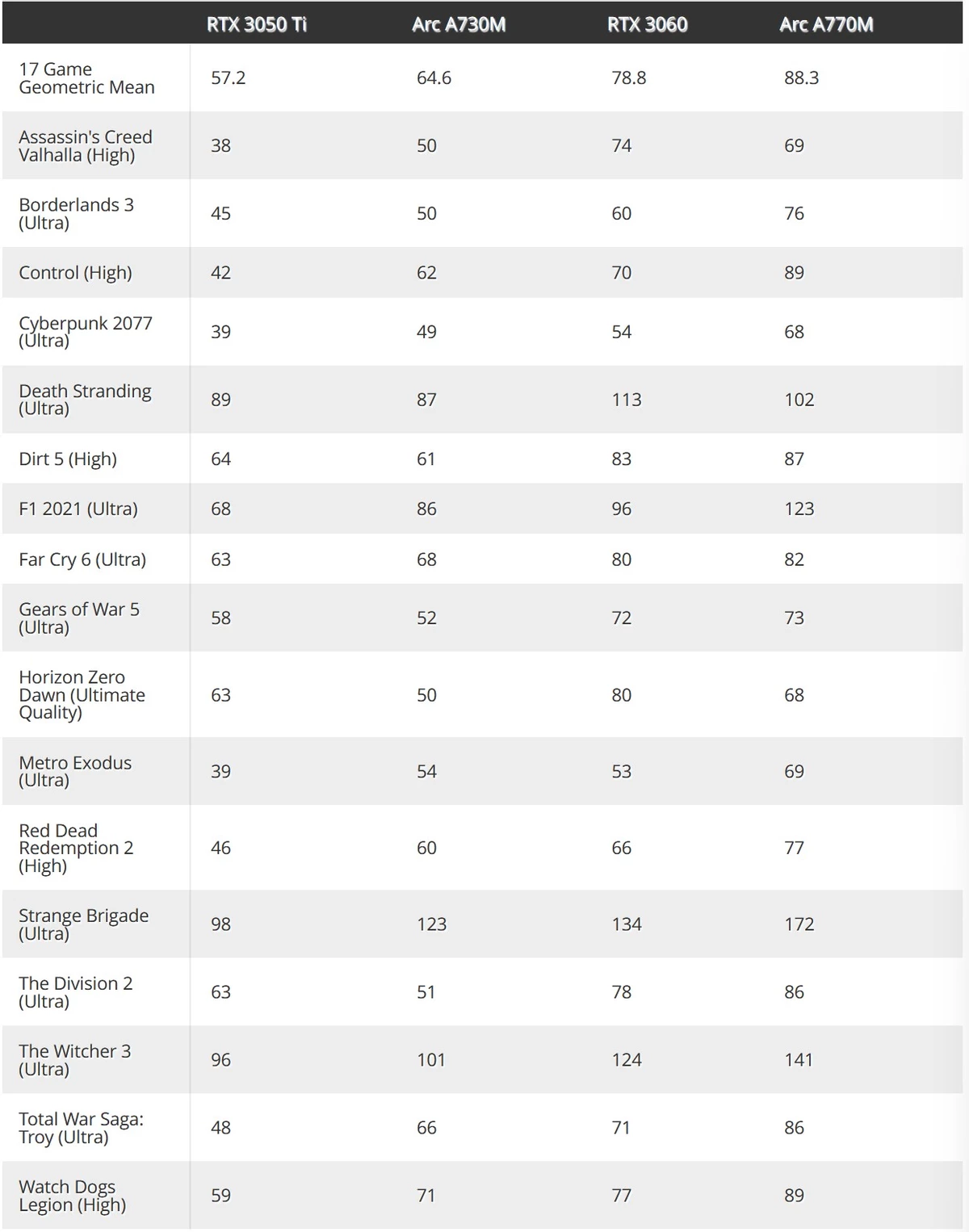 At the moment, Intel ARC graphics cards are expected to go on sale globally this summer, but we do not have more precise information.