Developers from the Hungarian studio NeocoreGames reported about the release of The Chained God, the first free seasonal update for its tactical RPG King Arthur: Knight's Tale.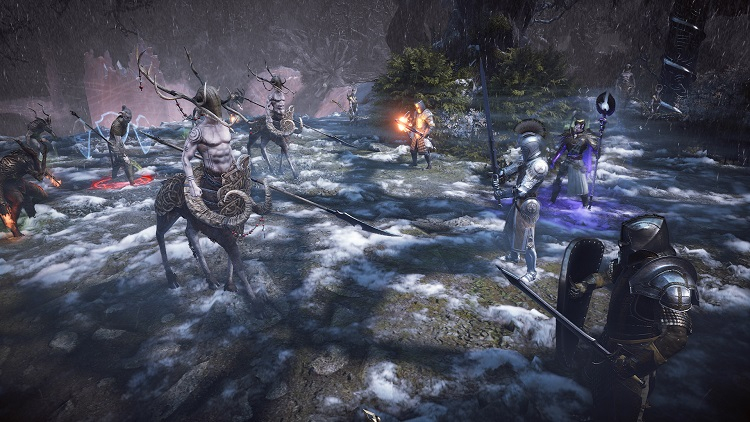 Recall that The Chained God offers to take control of the mighty fomorians – the giants of Avalon (the main enemy faction in Knight's Tale), – a chain of story missions and new gameplay elements (soul fragments, soul merchant).
Among other things, the patch reworked the endgame (20 new missions, more difficult bosses), significantly (by 60%, or almost 70 GB) reduced the space occupied by the game on the drive and added difficulty levels to the roguelite mode.
Finally, The Chained God update brought with it numerous minor improvements (such as the translation of intro cutscenes) and balance adjustments. The full list of changes can be found in Steam.
King Arthur: Knight's Tale was released on April 26 on Steam (with a 35% discount as part of the summer sale), and in the future will appear on PS5, Xbox Series X and S. The game offers a hybrid of turn-based tactical and traditional RPGs, as well as complex moral decisions.
If you notice an error, select it with the mouse and press CTRL + ENTER.