Is the revelation of the pirate adventure "Skull & Bones" imminent? Insider Tom Henderson has at least hinted that Ubisoft will soon be presenting news about the long-term project.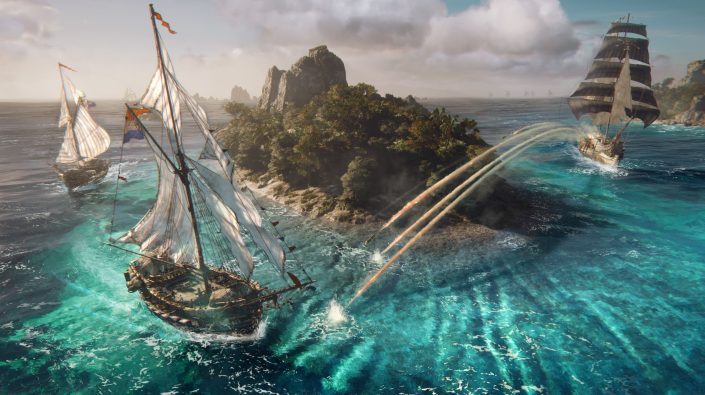 Ubisoft's long-term project "Skull & Bones" has still not received an official release date. Recently, there were even rumors circulating that the PlayStation 4 and Xbox One versions could have been completely canceled in the meantime. Accordingly, the pirate adventure would only come onto the market for the PlayStation 5, the Xbox Series X/S and Google Stadia. There is still no official confirmation in this regard.
Ubisoft hasn't confirmed anything yet
However, we may soon have concrete details about "Skull & Bones". Industry insider Tom Henderson has claimsthat Ubisoft will make another reveal on Monday 4th July 2022. A trailer, new gameplay, developer comments and more will be presented as part of a live stream. A release date will likely be revealed as well.
However, one should take all this information with due caution. Since an age rating had recently appeared at the Brazilian test center, a timely disclosure could well be in the room.
However, it will be interesting to see what will actually be hidden behind "Skull & Bones". Once billed as a purely multiplayer title centered around naval battles, the adventure now seems to offer exploration, treasure hunts and more. This is indicative of gameplay that surfaced from the closed alpha.
More Skull & Bones news:
As soon as Ubisoft provides relevant details about a presentation, we will update you.
Source: WCCFtech
More Skull & Bones news.
Discuss this news on the PlayStation Forum
Links to Amazon, Media Markt, Saturn and some other retailers are usually affiliate links. If you make a purchase, we receive a small commission that we can use to finance the free-to-use site. You have no disadvantages.