Have you ever wondered what could be the strategy for the Mass Effect universe? If so, no more guessing – the Binary Helix modding team is developing Beyond the Relays for Stellaris – a total conversion mod that turns the game into a space strategy game with a Mass Effect setting.
This is not the first large-scale mod for Stellartis, Star Trek and Warhammer 40K projects have already been released, however, unlike other mods, Beyond the Relays will not only add visual changes to the game, but will also recreate the political climate and how the space flying.
Beyond the Relays is currently in version 0.7, and includes 24 civilizations, including sub-variants of the main races like Azari and Turians. In addition, the mod includes unique ships and location models – for example, the Citadel and Omega stations.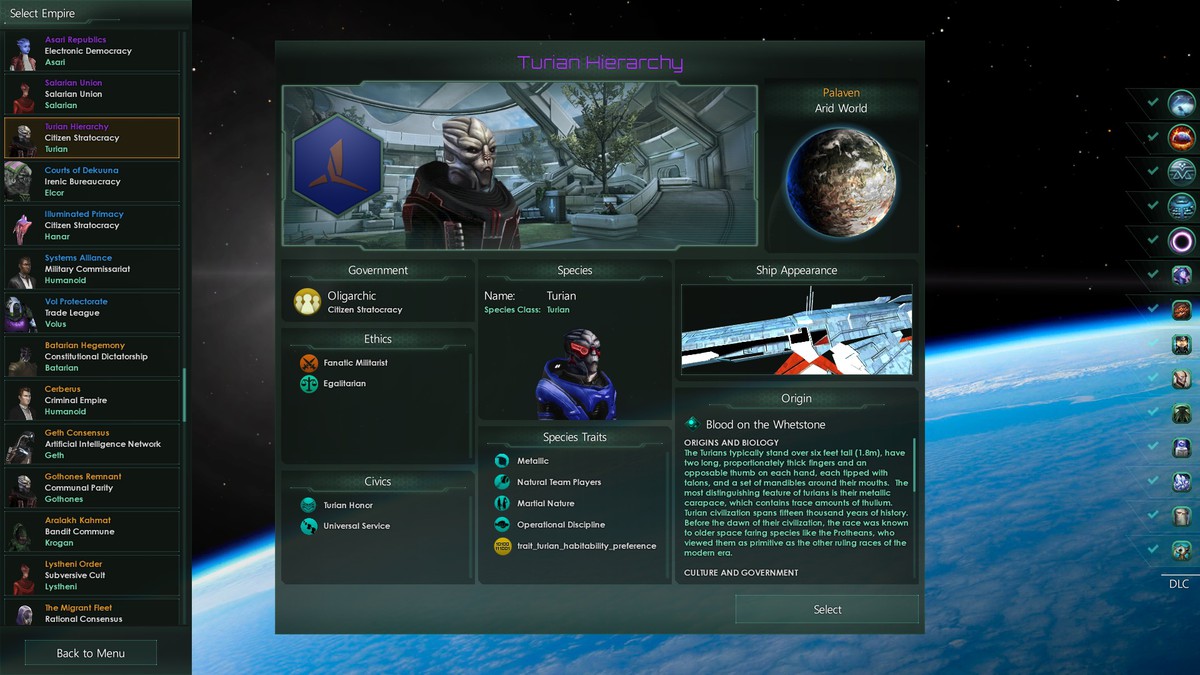 The team recreated the star systems and mass relay network in fashion. Now there are 400 systems available here, many of which are mentioned in the lore. These systems are assembled into clusters connected by repeaters. And you can play on such a map both in sandbox mode, or by executing a scenario that reflects the positions and prestige of the factions at the time of the events of Mass Effect.
In the future, the team intends to make changes to the AI ​​of the factions, as well as rebalance space battles. In this mod, building spaceships is expensive, so the conflicts are not so massive and the state of the galaxy is rather peaceful. In addition, the team wants to add a fully voiced advisor.
You can download the mod from moddb and Steam Workshop.