After switching to the free-2-play model, Mediatonic was able to record an exceptionally high number of players. The developer studio has now announced how many exactly via Twitter.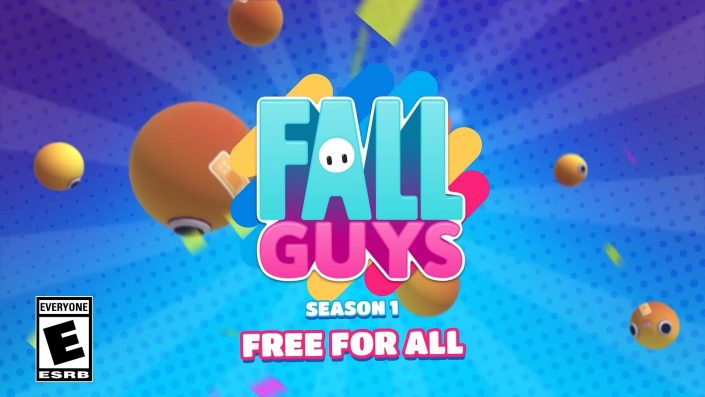 Fall Guys: Ultimate Knockout has been available to play for free since June 21st. At the same time, implementations for the Xbox consoles and the Nintendo Switch were released on this day. On top of that, there was a native PS5 version with the usual tech tweaks.
Servers at their limit
As expected, the free-2-play conversion together with the expanded target group have led to a large number of players. Apparently the rush was higher than expected, as there were annoying waiting times on the first day. According to the developer, server issues were to blame.
How many players have thrown themselves into the brightly colored Battle Royale games has now been announced by Mediatonic on Twitter. In the first two days, a total of 20 million users played "Fall Guys: Ultimate Knockout". Definitely an impressive number!
This allowed the multiplayer hit to once again attract a gigantic mass of players: the game attracted a great deal of attention when it was first released and quickly became popular most popular PlayStation Plus titles on. All Plus subscribers had the opportunity to download Fall Guys: Ultimate Knockout for free. Over ten million of them have done so. At the same time, over two million Steam users decided to buy.
With the free version now available, Mediatonic has once again clearly surpassed this impressive number of players.
More news about the game:
Fall Guys: Ultimate Knockout was released in August 2020 for PS4 and PC via Steam. As mentioned at the beginning, the Xbox Series X/S, Xbox One and Nintendo Switch have now also been supplied. PC gamers who want to hit it now will need to download it from the Epic Games Store. The reason: Last year Epic Games bought the responsible developer studio Mediatonic. But if you got the game via Steam before the changeover, you can still start it there.
More Fall Guys: Ultimate Knockout news.
Discuss this news on the PlayStation Forum
Links to Amazon, Media Markt, Saturn and some other retailers are usually affiliate links. If you make a purchase, we receive a small commission that we can use to finance the free-to-use site. You have no disadvantages.