Sabrent has announced the Rocket 4 Plus Destroyer 2 expansion card, designed to create ultra-fast drives for powerful desktops and workstations.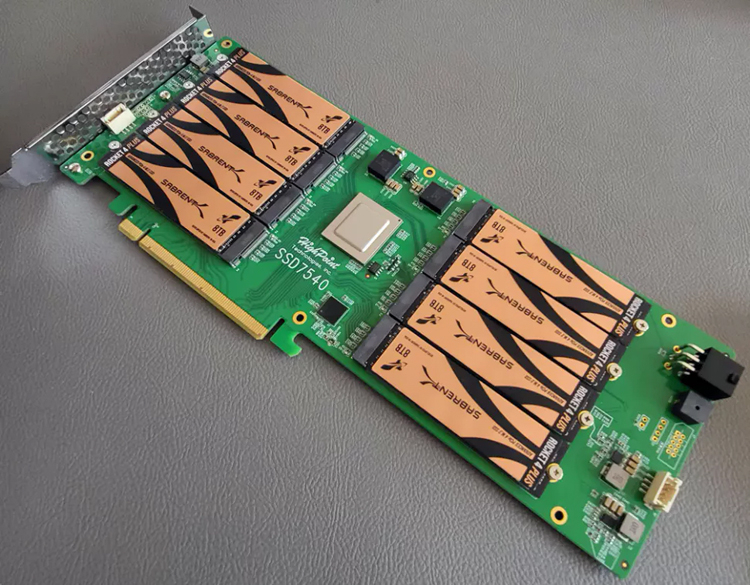 The novelty is based on the HighPoint SSD7540 board, which is endowed with eight slots for M.2 solid-state modules of 2242, 2260 and 2280 formats. The PCI Express 4.0 x16 interface is used to communicate with a PC. Formation of various RAID arrays is allowed.
The card is equipped with a 6-pin auxiliary power connector. Cooling is provided by an active system with a full-coverage heatsink and two small fans.
Sabrent will offer a solution with eight Rocket 4 Plus 8TB PCIe 4.0 SSD modules. Thus, the total capacity will be 64 TB. The declared data transfer rate exceeds 28,000 MB/s.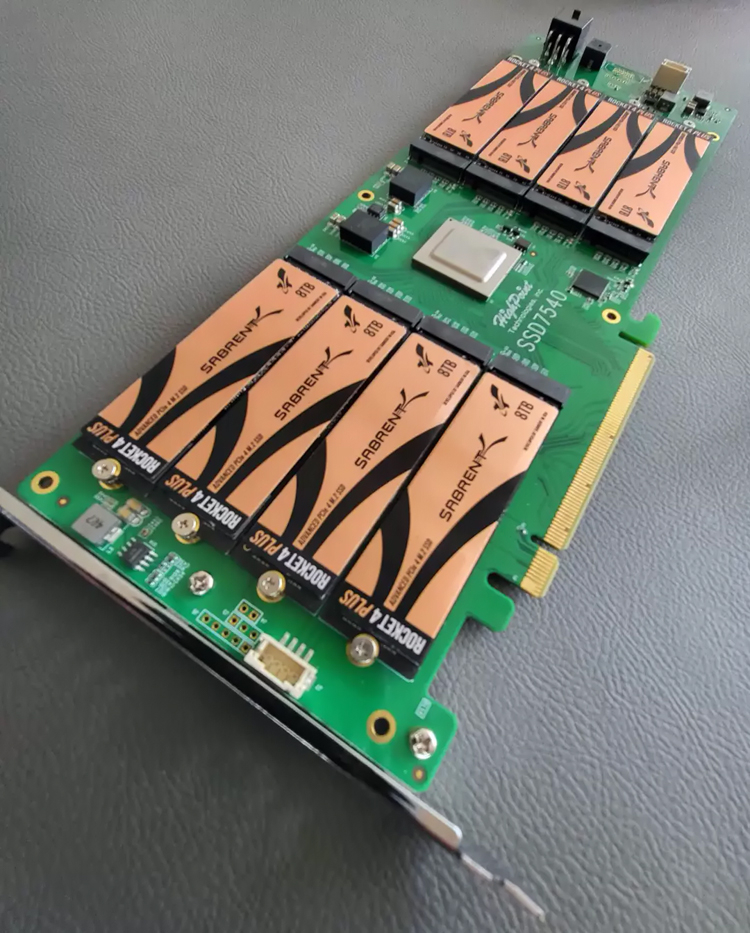 If necessary, you can create a RAID 0 array for increased performance or RAID 10 (RAID 1+0), which combines high fault tolerance and performance.
The Rocket 4 Plus Destroyer 2 has not been priced, but it should be noted that each of the Rocket 4 Plus 8TB PCIe 4.0 SSD modules costs around $2,000 and is on sale for $1,500.
If you notice an error, select it with the mouse and press CTRL + ENTER.