The party battle royale "Fall Guys" has recently become free-to-play. However, some players are unhappy with the new Battle Pass, where it seems like losing is the best option.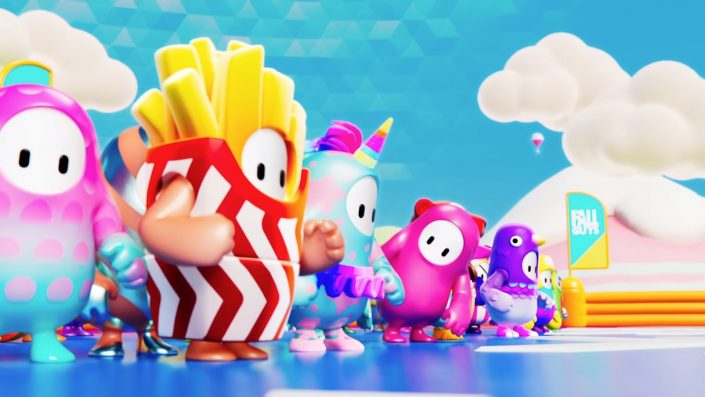 The bean battle royale has been on since June 21st Fall Guys Free to Play and has thus also been given new monetization and progression systems. The game is still sticking to its seasonal Battle Pass. In addition, there are now daily, weekly and long-term challenges that should encourage players to log in every day.
However, some players are frustrated with the Battle Pass progression system. They state that in many cases it is now more rewarding to lose matches than to try to win.
Is losing in the first round more rewarding than the crown?
The majority of progression in the Fall Guys Battle Pass is now gained through the Daily and Weekly Challenges. However, if players do not complete any challenges, the experience points received will decrease dramatically. This leads experienced players to wonder if it is even worth investing the time and effort into winning.





A user on Reddit tried how many experience points they get for losing in rounds 1, 2, 3, 4, 5, and for winning a crown. According to him, losing five in a row in the first round would earn you 120 points. In comparison, he would have received just 107 points when he emerged victorious in the fifth and final round.

More news about the game:

"This doesn't motivate players to play better and may encourage others to farm AFK fame," the user wrote on Reddit. "I really hate that medals give you the same amount of Fame," added another player. "One wonders why they changed the loading screen to add the medals in the first place and how to earn them if you're still paying for gold." [die gleichen XP] gets like for last place."

Source: Reddit, GameRant, GamesRadar
More Fall Guys: Ultimate Knockout news.
Discuss this news on the PlayStation Forum
Links to Amazon, Media Markt, Saturn and some other retailers are usually affiliate links. If you make a purchase, we receive a small commission that we can use to finance the free-to-use site. You have no disadvantages.