Portal Gaming Bolt noticed that following the South Korean and Brazilian regulators, the age rating of the long-suffering online pirate action Skull & Bones from Ubisoft also gave North American.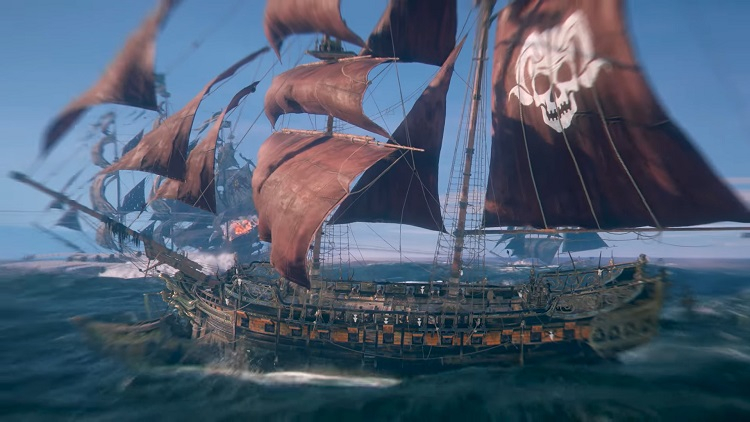 From the Entertainment Software Rating Board (ESRB), Ubisoft's problematic development received an adult rating ("from 17 years old") due to the presence of violence, foul language, brothels and drug use in the game.
Like the previous two rating commissions, the ESRB has classified Skull & Bones in PC, Stadia, PS5, Xbox Series X and S versions, although the game is officially announced for previous generation consoles.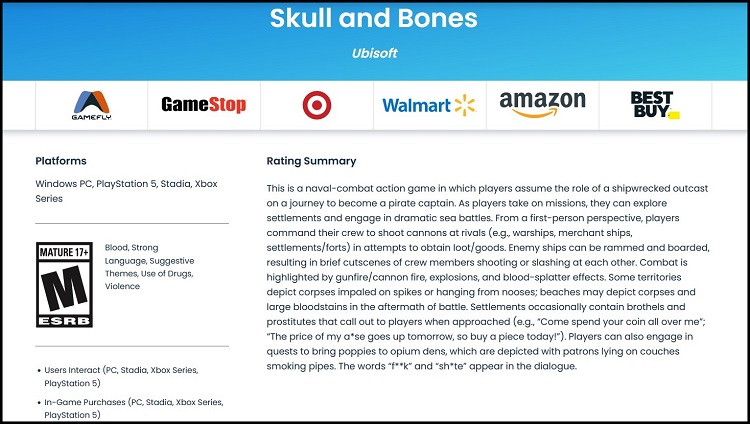 Usually games are given an age rating shortly before the premiere. Skull & Bones was announced back at E3 2017 and has since been pushed back several times, but at this stage, the release is expected from October 2022 to April 2023.
According to unconfirmed information, the exact release date, new gameplay footage and details of Skull & Bones will get in the first full week of July, that is, from the 4th to the 10th.
If you notice an error, select it with the mouse and press CTRL + ENTER.