Nintendo has confirmed recent rumors by officially announcing Direct Mini, a partnership dedicated to third-party Switch games. At this kind of event, you should not expect games from Nintendo itself.
The show will start at 16:00 Moscow time and will last approximately 25 minutes.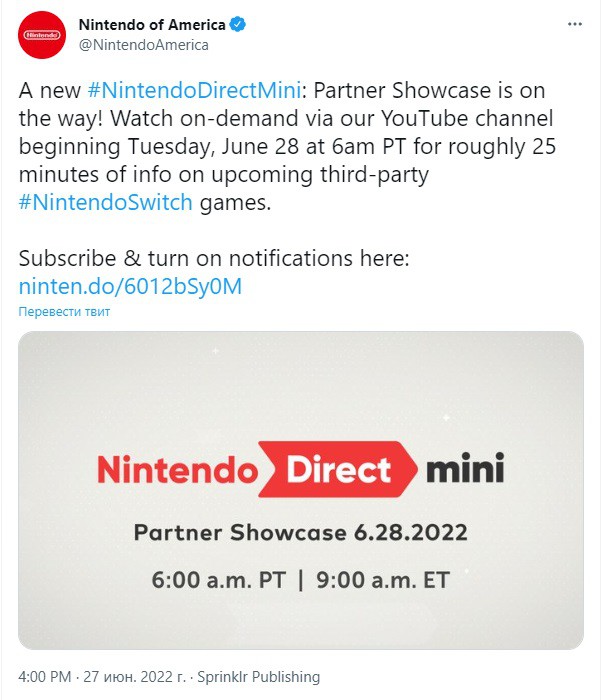 There were rumors that some of the parts of Persona for Switch could be announced in the broadcast, as well as a certain game that was released back in 2018. For some reason, many media began to replicate Red Dead Redemption 2. Perhaps, the GoldenEye remaster, which has been rumored for more than a month, will finally be announced.
Also, many put on display Mario + Rabbids Sparks of Hope from Ubisoft. And don't forget about the Portal dilogy, which was announced for Switch back in February. We still don't know a release date.