The Yandex company announced the release of an updated version of its messenger for organizations: from now on it has a common address book, the ability to add an entire department to a chat or channel at once, as well as tools for creating polls and chat bots.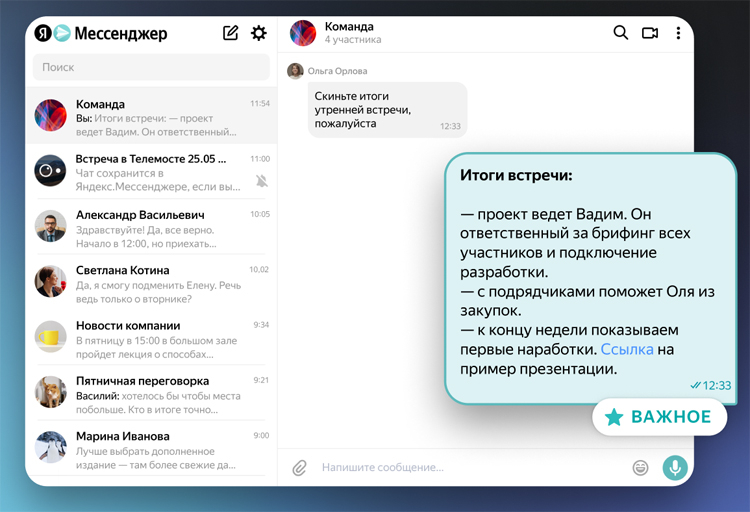 The messenger is included in the Yandex 360 services for business, so you don't need to pay for it separately. Together with the messenger, the client receives cloud services "Mail», "Disk», "The documents», "teleconference, "Newsletters», "Calendar» and "Notes».
The new corporate messenger has a closed circuit: work correspondence is separated from personal, and therefore it is impossible to accidentally send a message to a friend or acquaintances by confusing chats. If an employee leaves, he loses access to correspondence.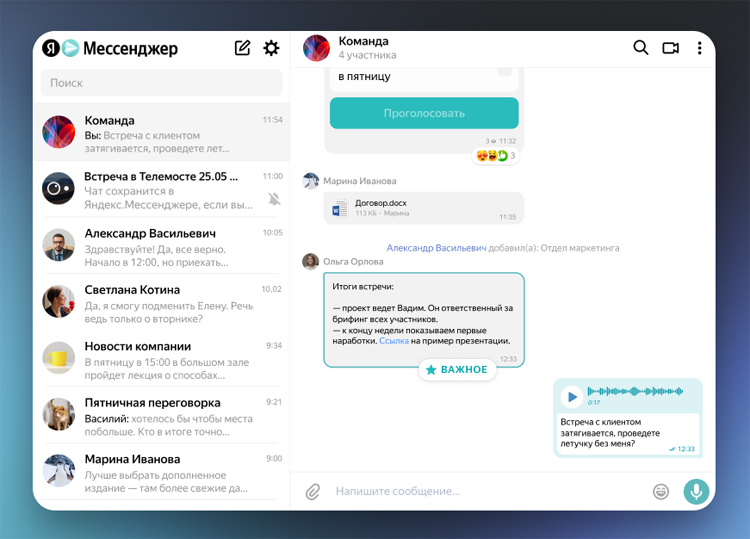 Messenger uses the same address book as mail or calendar. You can quickly find the right person or create a chat with an entire department. It is convenient to publish company news in channels that employees can subscribe to. And to find out the opinion of colleagues on a particular issue, you can create a survey.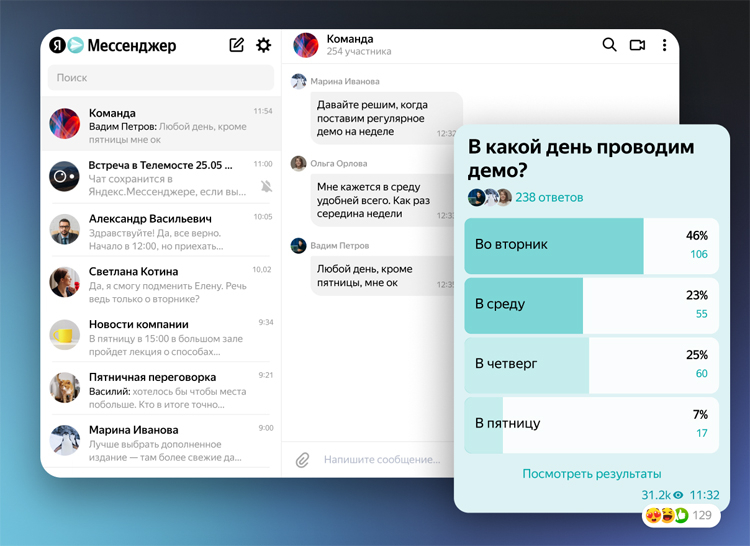 Another innovation is chatbots that will help simplify workflows. The company can also install widgets on its internal resources for a quick transition to the messenger.
The application allows you to communicate in any convenient way: in writing, via video or via voice messages. The latter are accompanied by a text transcript – in case a person cannot listen to them.
If you notice an error, select it with the mouse and press CTRL + ENTER.