Rebellion has used the past few weeks to further improve the quality of "Sniper Elite 5". Finally, today the new patch is ready, which introduces a map for multiplayer mode. Otherwise, it's mostly bug fixes.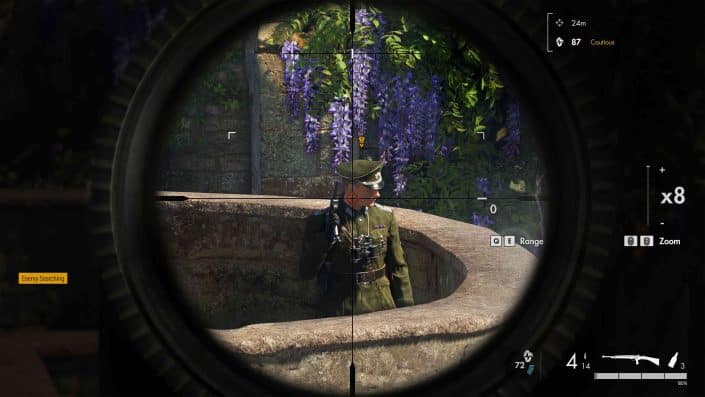 Sniper Elite 5 owners can download a new patch. This includes a total of 39 improvements and bug fixes that improve the state of the stealth shooter.
But a new map will also be introduced with the patch: the free multiplayer map serves as a thank you to the community. By the way, Urban Ruins is now playable in the following modes: Deathmatch, Team Deathmatch and Squad Match.
Invasion mode revised
Rebellion is pleased that the invasion mode is so well received. Now, based on player feedback, the development team has made several adjustments. to further improve the popular mode. For example, the invaders are now slightly weaker, only carrying a grenade and a land mine. A few skills have also been exchanged. Rebellion has also revised the anti-AFK timer. In the future, the developers would like to continue working on the balance in order to offer a balanced gaming experience.
In invasion mode, the host has the option to kick out new players. Additionally, a specific bug caused players to be ambushed after an invasion ended. Therefore, you should now fall victim to a raid less often – especially in the first levels.
Rebellion has also taken on the weapon balance. Here the team made a few minor changes, such as slightly slower aiming time on the Kar98K. Also, the chance of getting a one-shot kill with the mentioned Marksman Rifle has been reduced.
What else is relevant? The experience report that appears at the end of a mission now looks different. And the feedback regarding a controller's deadzone has been improved. There is also talk of a few camera problems.
More Sniper Elite 5 news:
These and all other adjustments are in the official patch notes listed. Most of this focuses on minor bugs that should be fixed after installation.
More news about Sniper Elite 5.
Discuss this news on the PlayStation Forum
Links to Amazon, Media Markt, Saturn and some other retailers are usually affiliate links. If you make a purchase, we receive a small commission that we can use to finance the free-to-use site. You have no disadvantages.