The developer studio Fntastic boasts on its website that the employees are "volunteers". Therefore, some employees are not paid with money, but with participation certificates and free codes.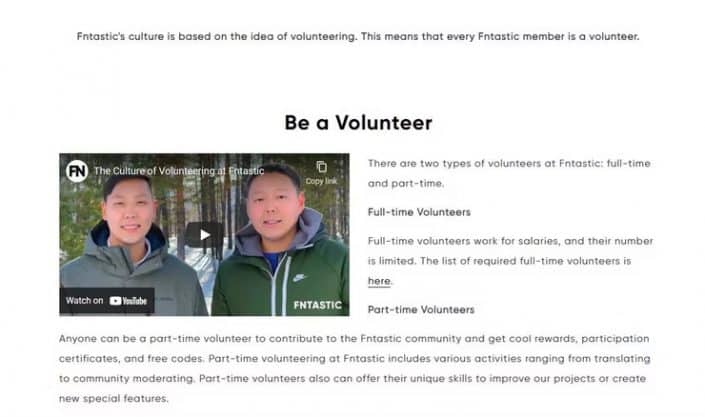 "The Day Before" is a post-apocalyptic MMO that, according to its conception, will feature, among other things "The Last of Us" or Ubisoft's "The Division" was compared. The title quickly became the most wanted game on Steam and will also be released for the PlayStation 5 and Xbox Series X|S consoles.
Now, the developer Fntastic has updated its website, attracting a different kind of attention. The studio writes that its culture is based on "voluntary".
Employees are paid with participation certificates and free codes
According to the studio's official website, "Fntastic's culture is based on the idea of ​​volunteering." "That means every Fntastic member is a volunteer." Some employees seem more volunteer than others, though. While "full-time volunteers," according to the studio, receive a salary, "part-time volunteers" get "cool rewards, certificates of participation, and free codes" as compensation for their work. However, the studio also encourages these unpaid collaborators to "offer unique skills to enhance our projects or create new special features."





As the studio explained, the unpaid work "wouldn't relate to writing any code or the development itself, just things like localization and moderation." Apparently these activities are not considered part of game development at Fntastic, when at AAA studios they should be.

More news about The Day Before:

The survival MMO "The Day Before" has been postponed several times by the studio Fntastic. The last delay was only announced in May 2022. Almost a month before the actual release, the developers stated that they "The Day Before" on the Unreal Engine 5 wanting to switch. The release was thus set for March 1, 2023.

Source: WellPlayed, kotaku, GameRant
More news about The Day Before.
Discuss this news on the PlayStation Forum
Links to Amazon, Media Markt, Saturn and some other retailers are usually affiliate links. If you make a purchase, we receive a small commission that we can use to finance the free-to-use site. You have no disadvantages.