As part of today's Nintendo Direct Mini, Devolver Digital and Terrible Toybox have unveiled a new trailer for the Return to Monkey Island quest. In the video, fragments of the gameplay of the game are shown for the first time. In addition, the developers have clarified the target platforms.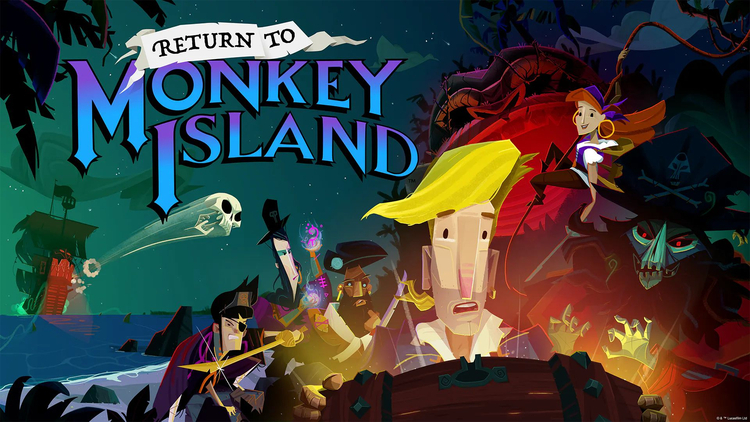 In the trailer, the protagonist of the series, the pirate Guybrush Threepwood, promises to tell one of the many stories from his life – about how he finally uncovered the secret of Monkey Island. Fragments of story scenes and gameplay fragments with exploration of locations, battles and other characters are also shown.
As it turned out, the quest will first be released on PC (Steam) and Nintendo Switch, and after some time will appear on other platforms. The release is scheduled for 2022.
Return to Monkey Island will be a sequel to 1990's The Secret of Monkey Island and 1991's Monkey Island 2: LeChuck's Revenge. Many years have passed since the last battle between Guybrush and his nemesis, the zombie pirate LeChak. The hero's lover, Elaine Marley, has retired from gubernatorial affairs, and he himself, who has not learned the secret of Monkey Island, goes with the flow. Meanwhile, young pirate captains, led by Madison, overthrew the old government. Things are going from bad to worse on Mêlée Island, and famous businessman Stan has been sent to jail for "advertising crimes".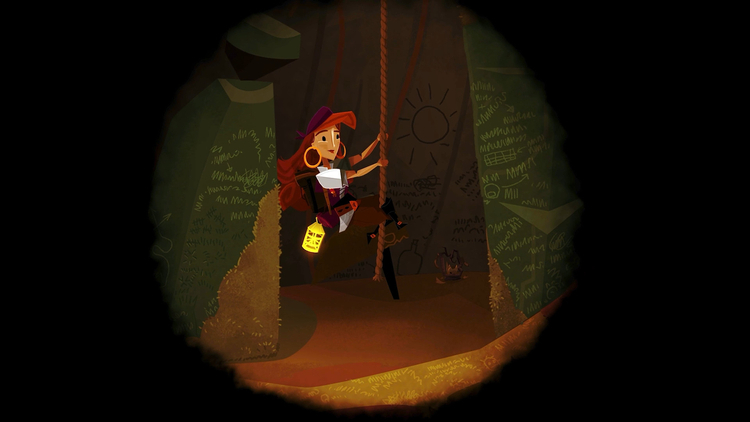 In a new adventure, Guybrush will set off to explore familiar islands that have become more dangerous, and will also go to the open sea to discover "new and unknown". Users will have to solve puzzles, communicate with characters and look for a way out of "bizarre situations" It is known that the demonic skull Murray (Murray) from the third part, The Curse of Monkey Island, which the authors will not be deleted from the canon, will appear in the game.
Return to Monkey Island is being developed by Ron Gilbert and Dave Grossman, key developers of the first two games in the series. The role of Guybrush will be played by Dominic Armato, who voiced the hero in several games in the franchise, including the 2009 and 2010 re-releases. Production has been going on for about two years now.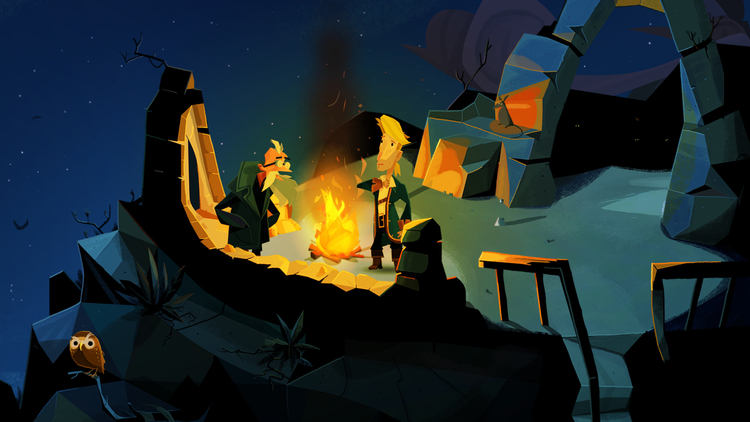 The authors promise that the new part will be understandable and exciting for beginners, especially for whom they will add a casual mode with simplified puzzles. The game will offer control both on the keyboard with a mouse and on the gamepad, as well as a built-in hint system and more convenient inventory.
If you notice an error, select it with the mouse and press CTRL + ENTER.