Asian companies have set their sights on a significant expansion of semiconductor production in the United States. Plants promise to grow like mushrooms. To ensure production processes, a lot of raw materials and consumables will be required, with which delivery from production centers – from the countries of Southeast Asia – cannot fully cope. Two companies from Japan and the Republic of Korea decided to solve this problem together.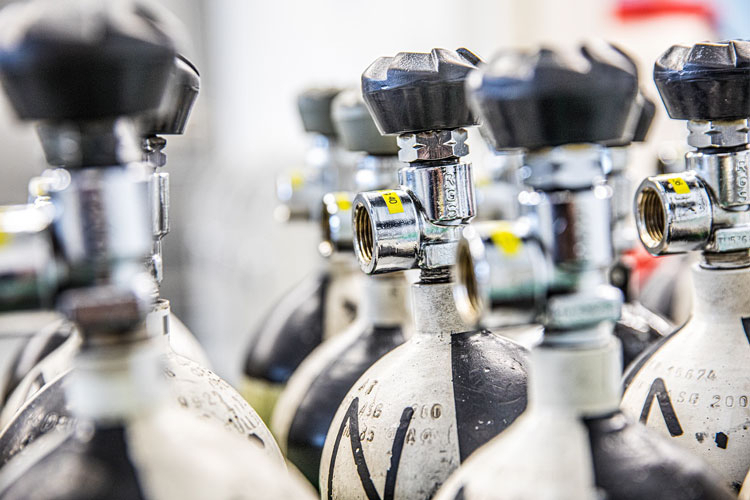 Fresh press release Japanese company Showa Denko KK (SDK) announced that it has entered into a memorandum of understanding with the South Korean company SK Incorporated to consider a plan to begin joint work on the production of high purity gases in the United States.
In 2017, SDK and SK Materials formed the joint corporation SK Showa Denko Co. Ltd. for the production and sale of high-purity gases for the production of semiconductors. In the Republic of Korea, partners jointly produce fluoromethane (CH3F), which is used primarily as a silicon nitride film etching gas. Also, SK Showa Denko is currently building a new hydrobramide (HBr) plant in Korea, which will be commissioned in July 2022. Obviously, partners will be able to repeat this in the United States.
"In the global production of high-purity semiconductor gases, SDK has a leading market share in etch gases, and SK Materials has a leading market share in cleaning gases and deposition gases. As such, the two leading companies in the high purity gases industry are now looking to jointly expand their business in the US." – said in a press release SDK.
The world leaders in the production of semiconductors were vulnerable to the logistics of supplying high-purity gases. This manifested itself during the aggravation of relations between South Korea and Japan in 2019, and the same situation arose against the background of the geopolitical crisis in Ukraine this year. The United States is trying to create a national safety cushion in the form of the production of raw materials and chips on its territory, but this is a long and costly business, although you have to start somewhere.
If you notice an error, select it with the mouse and press CTRL + ENTER.