The 100-inch Hisense L9G laser TV proves by its example that innovative developments change our understanding of the familiar. And those who, out of fear or prejudice, refuse to embrace modern devices risk being left behind and missing out on the opportunities that change brings.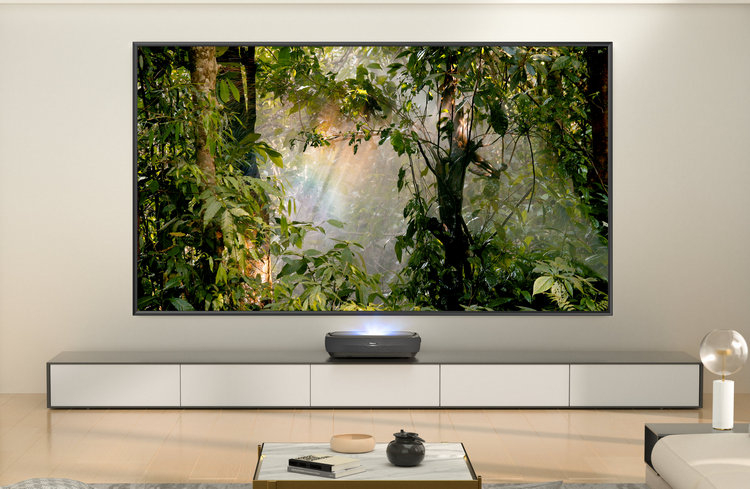 Hisense L9G is a fresh model, presented on the Russian market as recently as May. It is a combination of an ultra-short-throw projector and a light-absorbing screen with an ultra-thin frame. "Yes, it's just a projector and a screen, not a TV at all!' many will say. "You are mistaken," the manufacturer will answer with confidence. L9G is a unique new generation product. More than 1,400 Hisense patent applications are evidence of this.".
To install the L9G, from two boxes, in one of which there is a projector, and in the other a screen rolled into a roll, we extract the contents with a total weight of 23 kg. We place the canvas on the assembled frame, easily mount it on the wall, install the projector at a distance of up to 30.3 cm from the screen, and in front of us is a home theater TV with an impressive diagonal. According to the manufacturer, the device is superior to its counterparts in functionality, and at the same time it is cheaper. It turns out that Hisense L9G is not a compromise, but an evolution.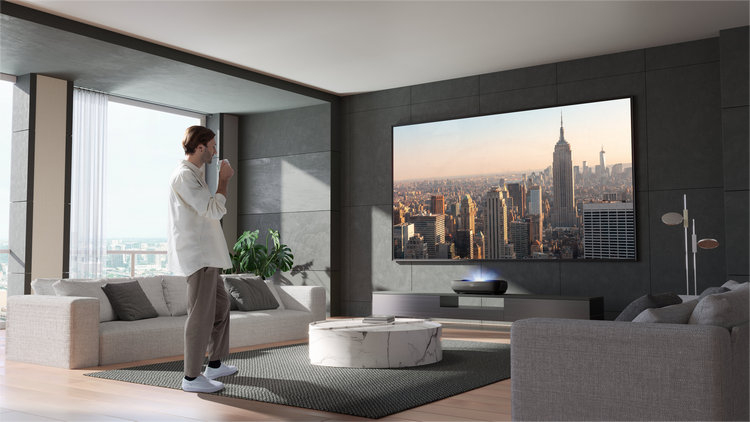 The Ultra Short Throw Laser TV projects a 4K image onto a 100-inch screen. The viewer is instantly immersed in what is happening due to the high quality of the image. The source of RGB laser radiation is responsible for it here, simultaneously creating three images of different colors. The manufacturer strengthened it with advanced TriChroma technology and light absorption function. A special light-absorbing screen (Ambient Light Rejection Screen) blocks out more than 85% of ambient light, and this independence of light, coupled with a brightness of 2800 lumens, provides depth and high detail even when watching TV in a room without curtains on a sunny afternoon.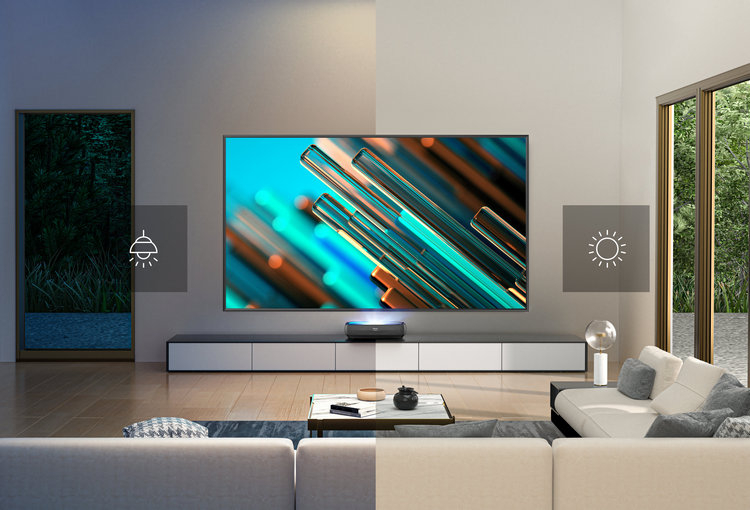 According to the BT.2020 standard, Hisense has expanded the color gamut to 107%, which is even more than that of QLED and OLED TVs. More coverage means more colors the screen displays, which means more visual effects the viewer gets. And if you add 40 W front speakers with Dolby Atmos support to these characteristics, or even better, connect external acoustics, you get a powerful home theater in which you can also play or watch any matches and shows, and not just movies. The manufacturer guarantees at least 25,000 hours of continuous operation of the system.
Pursuit Hisense to innovation and continuous improvement has borne fruit. Thus, the company has been among the "top ten most recognizable Chinese brands abroad" for six consecutive years, and in 2021 ranked first in China in terms of sales of television products. In the same year, the L9G received awards such as King of Ultra Short Throw Projectors (TV Shootout), Best in Class (Value Electronics), and Best of Show (CEDIA Expo 2021).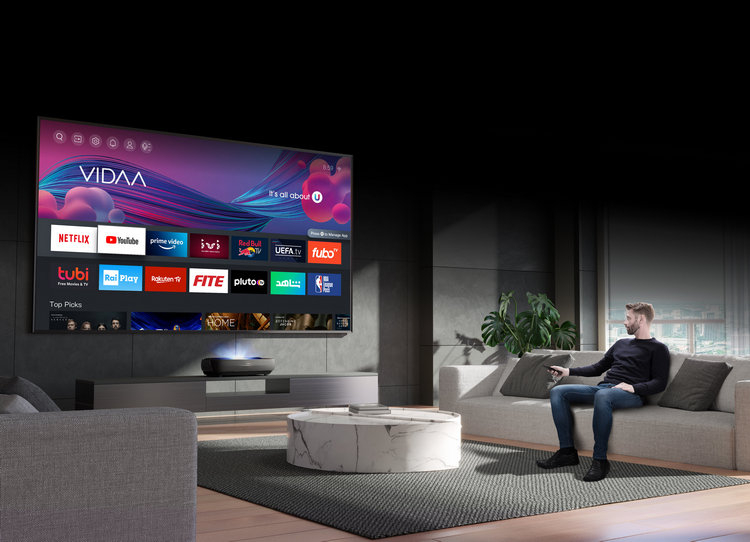 Among other things, Hisense pays special attention to the health of the audience. Since the image is projected onto a screen, there is a significant reduction in eye strain when viewing a laser TV. That is, the emission of blue light is reduced to zero, so you can enjoy the comfortable viewing of your favorite content without fatigue.
By the way, in Russia Hisense L9G is sold through the dealer network only by the exclusive distributor of Hisense – A&T Trade.
If you notice an error, select it with the mouse and press CTRL + ENTER.