At NASA reportedthat the Jupiter probe Lucy ("Lucy") will soon leave the zone of stable communication with the Earth for several months, and attempts to fully deploy the jammed solar panel of the device will have to be stopped for this time. The next time a high-speed communication link with the probe will appear on October 16. Only after that will NASA decide whether to continue trying to bring the panel to 100% or stop there.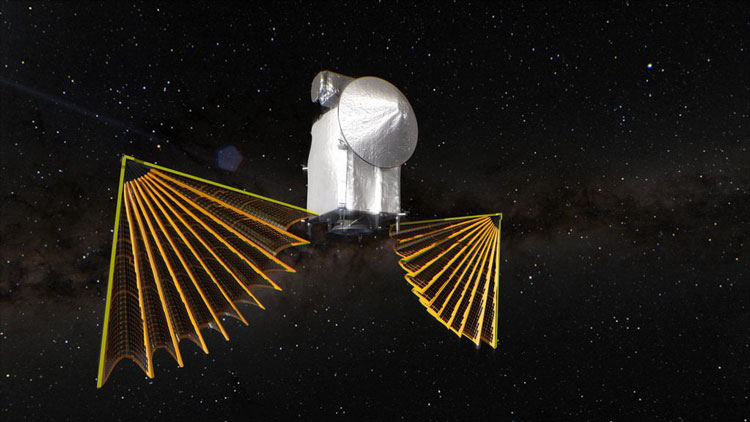 At the same time, NASA reports significant progress in unlocking the jammed panel. A series of attempts from May 6 to June 16 resulted in the panel opening 353-357 degrees out of a possible 360. This is more than enough for the normal operation of the probe's onboard systems. Moreover, the rigidity of the panel frame, even in such a degree of opening, is large enough for the stability of the entire structure.
The probe's two solar panels, each about 7 meters in diameter, were folded like an accordion to fit into the launch vehicle's radome. In orbit, one panel deployed completely, and the second opened 345 degrees. The electric motor, which pulled the stretching cable, could not bring the panel to the latch. Fortunately, electric motors were designed with a spare winding, and NASA suggested turning on two windings at once to increase torque. This brought partial success, and the panel opened even more, although it still fell short of the latch.
NASA's biggest fear is that the panel will roll up during the probe's power-on maneuvers. But now the team is almost sure that nothing bad will happen.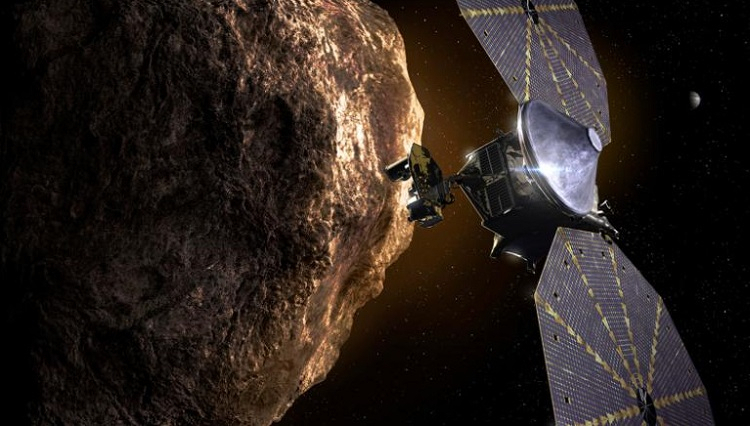 On June 21, the spacecraft successfully completed a trajectory correction maneuver, which is the second in a series of maneuvers to prepare the spacecraft for the Earth flyby. One of these days, communication with the device will be partially terminated until the third gravitational maneuver near the Earth on October 16th. After the connection is restored in full, a decision will be made to continue attempts to open the panel to the latch or stop them.
The Lucy probe was sent to meet with asteroids in the orbit of Jupiter, which were formed in the era of the origin of the solar system. The mission will last 12 years and I would like it to start without significant problems.
If you notice an error, select it with the mouse and press CTRL + ENTER.