Officially mentioned by Volkswagen CEO Herbert Diess, the forecast states that the company will become the world's largest manufacturer of electric vehicles by 2025, surpassing Tesla. Some optimistic experts believe that this will happen as early as 2024. According to the head of the German auto giant, the main competitor in the near future will be weakened by the need to increase production volumes at three enterprises at once.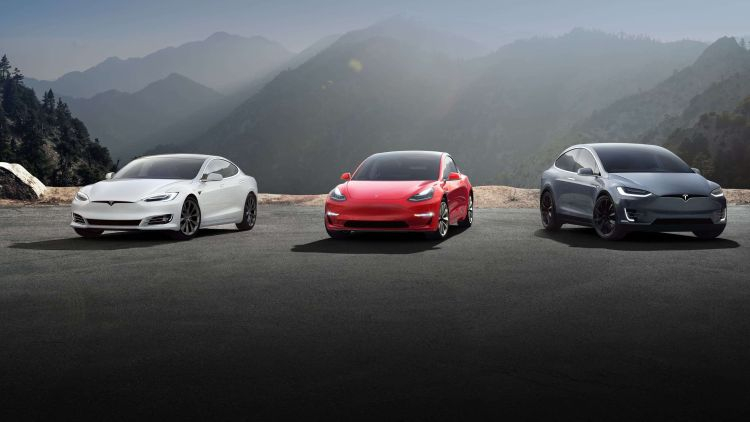 Shares new comments from Volkswagen CEO Reuters with reference to statements made by him during the working meetings. Herbert Diess pins special hopes on the improvement of the company's economic situation in the second half of the year, as the shortage of semiconductor components begins to recede. "We're making more money than ever" – explains the head of the company, referring to the ability of Volkswagen to increase sales of electric vehicles in its two main markets, Germany and China.
According to the head of Volkswagen, this will allow the company to close the gap with Tesla this year and move closer to becoming a market leader by 2025. Herbert Diess, who is on friendly terms with the head of Tesla, explained: "Elon needs to scale up two extremely complex facilities in Austin (USA) and Grünheide (Germany) at the same time, as well as expand production in Shanghai. It will take a lot of energy from him.". Elon Musk himself partly agrees with this statement, who in a recent interview compared the enterprises launched this spring in Texas and the Berlin environs with "giant furnaces for burning money".
However, earlier Herbert Diess repeatedly set Tesla subordinates as an example from the point of view of production organization. For example, the assembly speed of one electric car on the assembly lines of these two companies is very different, and not in favor of Volkswagen. On the other hand, the German auto giant is able to offer a much wider range of models, and Tesla's highly unified line of cars just ensures high production rates and rapid expansion. In the coming years, Elon Musk's company is going to increase the production of cars by 50% per year on average, and it should decide on the construction site of the new enterprise by the end of this year.
If you notice an error, select it with the mouse and press CTRL + ENTER.