Chip shortages and problems in supply chains have affected not only the prices of cars, but also their quality. According to JD Power's 2022 Initial Quality Study published this week, the quality of new vehicles has fallen 11% from last year, the sharpest drop in the company's history.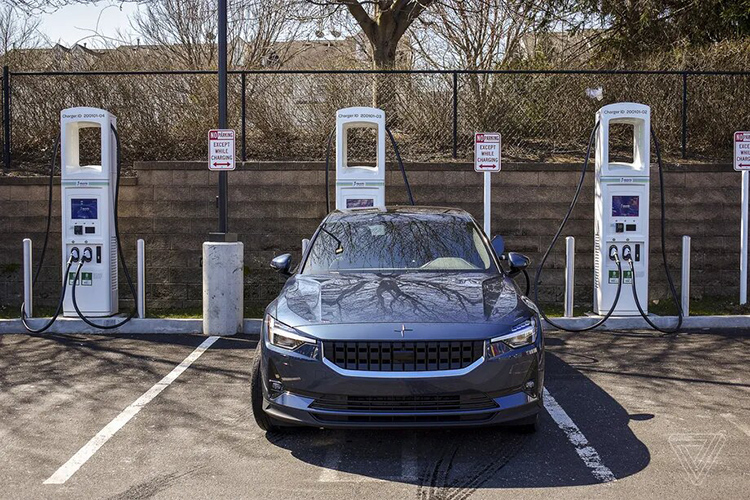 As part of the study, a survey was conducted among 84,165 owners and renters of personal vehicles that were registered from November 2021 to February of this year. In response to questions from researchers, data were provided on 33 different brands and 189 different models of cars.
Particularly significant declines in quality were recorded for electric car manufacturers – Polestar ranked last in the JD Power ranking with the most problems, and Tesla could have been in seventh place from the bottom, but both of these automakers were out of the standings because they did not meet some of the rating requirements .
The first place in terms of quality in the JD Power rating was taken by GM's Buick brand, which collected the fewest problems per hundred cars. At the same time, GM was generally noted for the best quality among all automakers – 9 of its cars were in the ranking of the best. Second and third places respectively went to BMW and Hyundai with five and three models.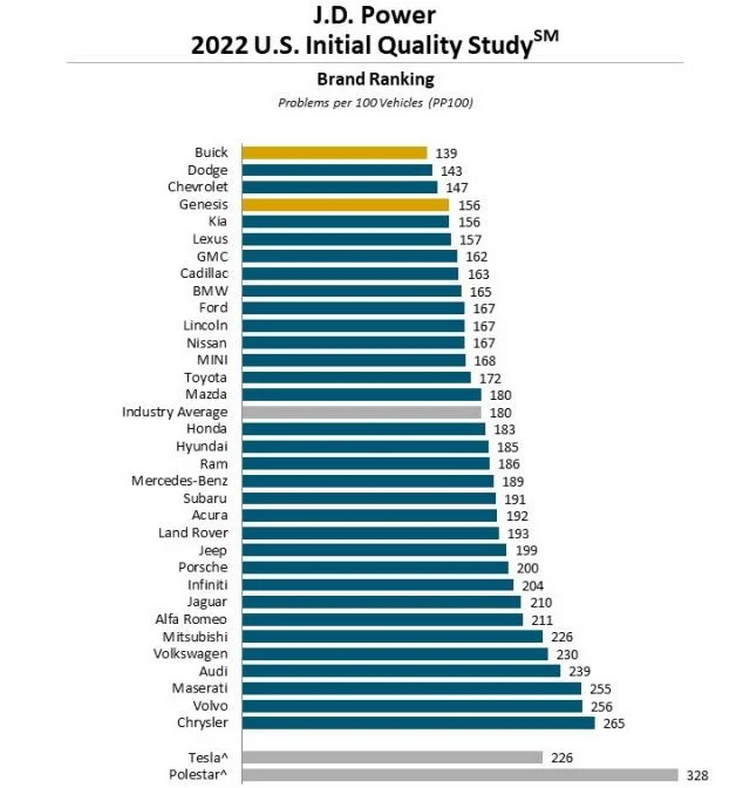 In the current survey, JD Power recorded 226 problems per 100 Tesla vehicles. For all EVs except Tesla, there are 240 problems per 100 vehicles, down from last year's 251 as more EV models hit the market.
Software continues to be a major problem for the automotive industry, with 6 out of 10 major problems related to car infotainment systems. A lot of criticism is caused by the work of Apple CarPlay and Android Auto. In particular, half of all surveyed consumers use CarPlay technology and report fewer problems than Android Auto users, who make up 17% of respondents.
The wider adoption of wireless CarPlay and Android Auto has led to an increase in connectivity issues, from 4.9 problems per 100 vehicles in 2021 to 5.8 in 2022. Surprisingly, the built-in voice recognition features did not cause any complaints from motorists.
If you notice an error, select it with the mouse and press CTRL + ENTER.