As promised, within special broadcast Publisher Ubisoft and developer Ubisoft Milan have shared new footage and details from their tactical adventure Mario + Rabbids Sparks of Hope.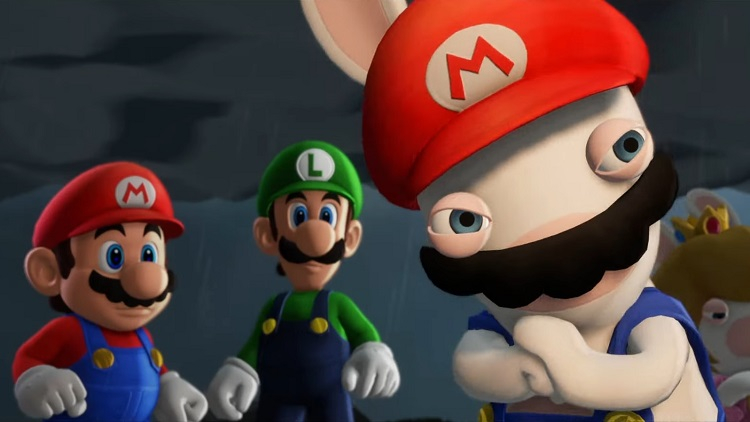 According to the plot, the dark matter Cursa seeks to absorb all the energy in the galaxy, for which he directs his minions to catch sparks. Mario and his friends have to prevent a catastrophe and save defenseless creatures.
In a six-minute overview trailer, the developers showed a variety of locations, "unforgettable characters" (you can take tasks from them) and new allies, among which will be Bowser himself (Cursa stole his army from him).
The battles in Mario + Rabbids Sparks of Hope have not changed significantly compared to the previous game (three heroes in a squad, shelters, a turn-based system), but characters can now move around the arena freely, and not in cells.
They promise unique weapons (double shot for Mario, explosive projectiles for Bowser) and skills for each hero (shields from Princess Peach, counterattacks from Mario-rabbit), experience points after battles for pumping and elemental attacks using sparks.
Ubisoft also revealed the Mario + Rabbids Sparks of Hope "team" trailer (see video above) and confirmed the game's composers:
Grant Kirkhope, familiar from the first part and the Banjo series;
Yoko Shimomura, who worked on Kingdom Hearts and Final Fantasy;
known for the soundtracks of Ori and the Blind Forest and Ori and the Will of the Wisps by Gareth Coker.
Mario + Rabbids Sparks of Hope is set to release on October 20 exclusively on Nintendo Switch. AT Nintendo eShop pre-orders have already started (3999 rubles), but due to the restrictions imposed in Russia, they are not available.
If you notice an error, select it with the mouse and press CTRL + ENTER.