The Chinese company Xiaomi will introduce new smartphones on July 4. Fans of the brand are waiting for three models at once: the base Xiaomi 12S, the advanced Xiaomi 12S Pro and the flagship Xiaomi 12S Ultra. In anticipation of the announcement, it became known that the camera of the flagship model is based on a completely new 1-inch Sony IMX989 sensor.
Little is known about the IMX989 sensor at this time. According to available data, the sensor boasts 1.5 micron pixels. Larger pixels have the advantage of higher light sensitivity, which increases the dynamic range of daytime shots as well as image quality in low light.
It is not clear whether the IMX989 will use the entire surface of the sensor or only part of it, as is done with similar sensors in other smartphones. For example, the Sony Xperia Pro-I also uses a 1-inch sensor, but it is complemented by an optical system that always uses only the central part of the sensor surface. It is difficult to say whether Xiaomi will go down this path or whether the entire sensor area will be used in the camera of the new flagship.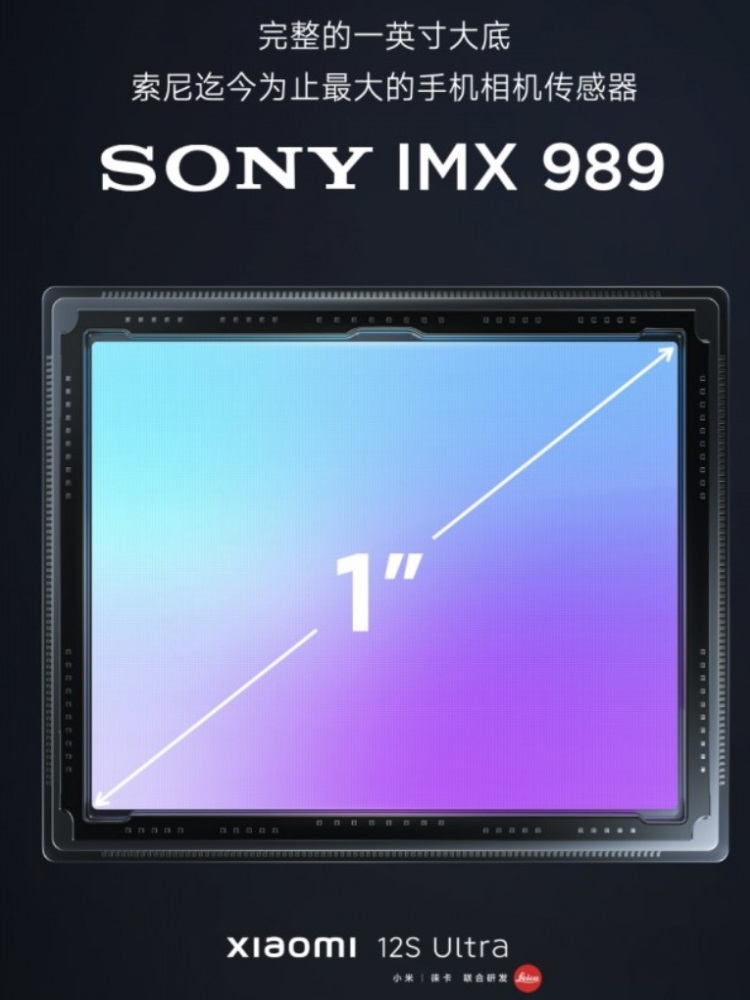 Even before the announcement, the characteristics of the base Xiaomi 12S became known. The device is equipped with a 6.28-inch display, which is made using AMOLED technology and supports a refresh rate of 120 Hz. Users will be able to choose between versions of the device with 8 or 12 GB of RAM and built-in storage with a capacity of 128 or 256 GB. The main camera of the Xiaomi 12S is based on a 50-megapixel sensor, which is complemented by a 13-megapixel ultra-wide-angle module and a 5-megapixel macro sensor. The basis of the front camera is a 32 megapixel sensor.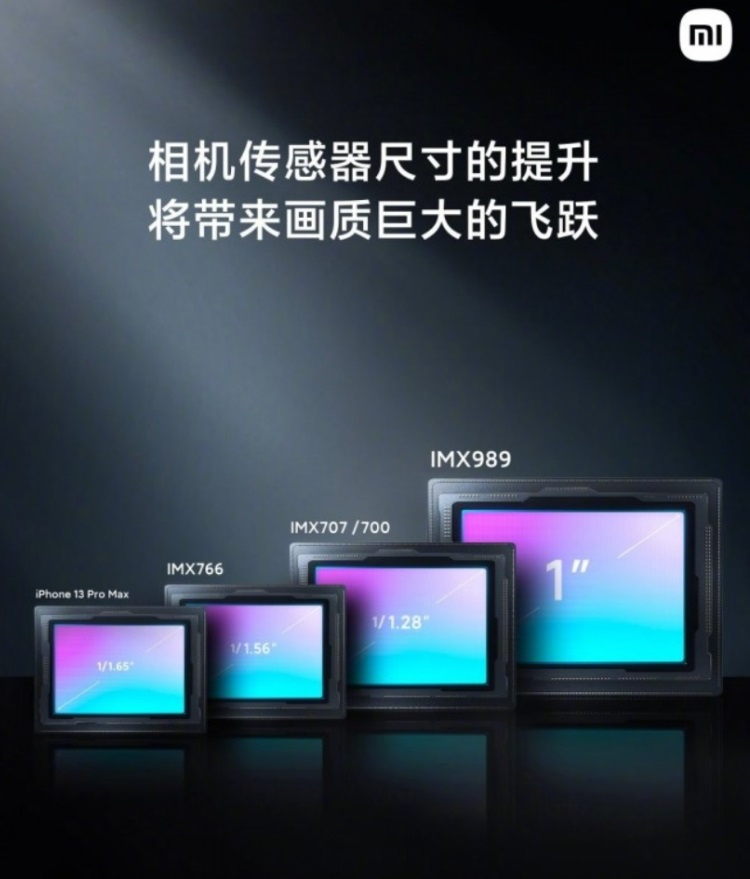 Many characteristics of the Xiaomi 12S repeat those of the Xiaomi 12. The difference lies in the fact that the new smartphone uses a more recent Qualcomm Snapdragon 8+ Gen 1 processor, as well as cameras developed jointly with Leica.
Xiaomi will officially present new items in a few days. There are rumors that the 12S series will be available exclusively in China, and it's hard to say if the vendor plans to sell these smartphones outside the home market.
If you notice an error, select it with the mouse and press CTRL + ENTER.