In the foreseeable future, AMD will introduce the Ryzen Threadripper Pro 5000WX line of HEDT processors to the market. These "stones" formally debuted back in March, but were only available as part of the Lenovo ThinkStation P620 workstation. Soon they will be available in retail stores, however, such a CPU will cost a lot.
AMD recently announced the recommended prices for the Ryzen Threadripper Pro 5000WX processors. To become the owner of the 24-core / 48-thread Ryzen Threadripper Pro 5965WX, you will have to pay at least $2399. The Ryzen Threadripper Pro 5975WX (32 cores / 64 threads) will cost at least $3299and the company rated the flagship Ryzen Threadripper Pro 5995WX processor (64 cores / 128 threads) at $6499.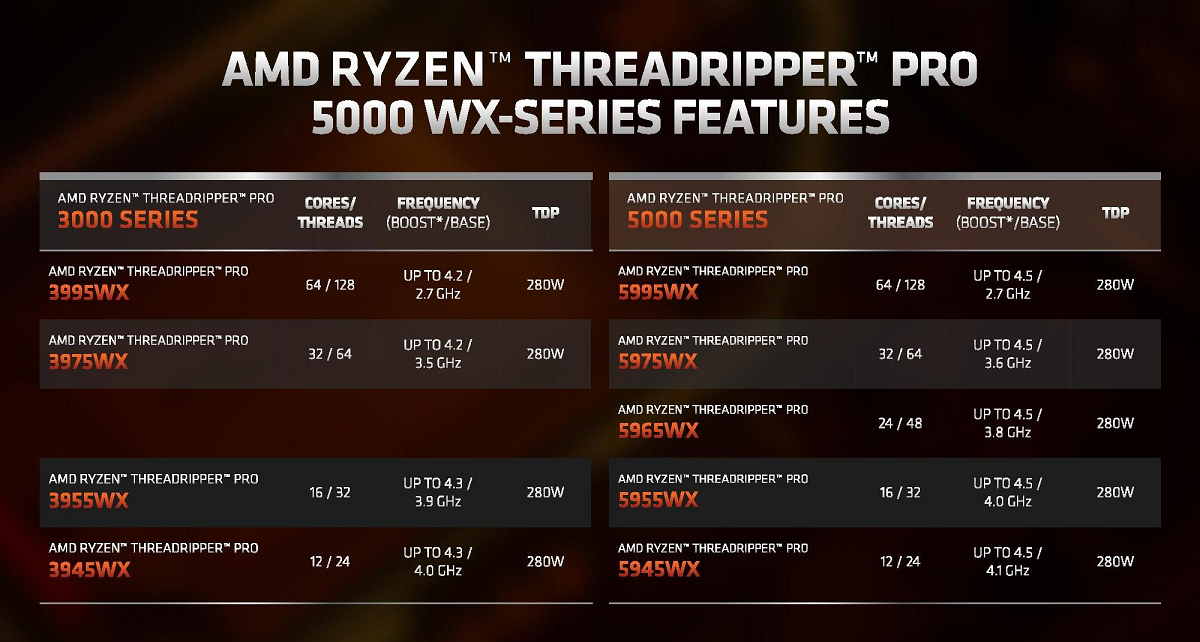 Recall that the characteristics of the CPU Ryzen Threadripper Pro 5000WX are close to AMD EPYC (Milan) server processors. They can offer up to 64 Zen 3 cores, up to 256MB of L3 cache, an eight-channel DDR4-3200 RAM controller, and 128 PCI Express 4.0 interface lanes. Ryzen Threadripper Pro 5000WX processors can be used with sWRX8 motherboards (subject to a UEFI firmware update).
Source:
Tom's Hardware