The Chinese company AyaNeo last night introduced the next generation of the Next portable console, which this time will get a discrete graphics chip from AMD (Radeon) or Intel (Arc).
It will be the world's first handheld game console with a non-integrated graphics core.
At least two Next 2 configurations will go on sale: with Intel Alder Lake and Arc graphics, or with an AMD Ryzen 6000 processor and Radeon 6000 graphics. The remaining characteristics of the device are not disclosed at the moment.
Comparison table of other AyaNeo and Steam Deck devices: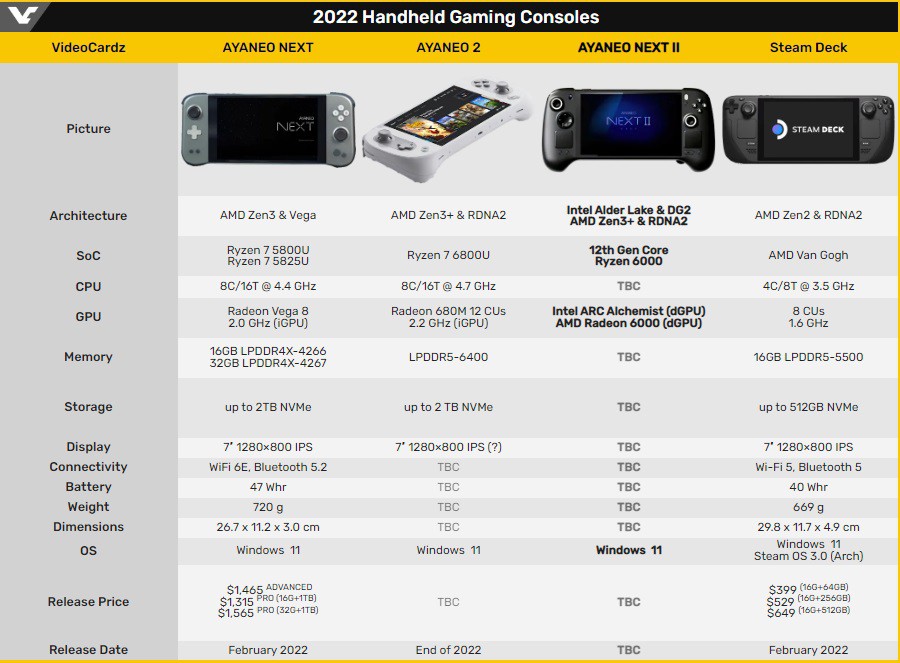 The price of the Next 2 is also not known, but it is expected to exceed $1,000.