Developers from the Polish studio Buckshot Software uncovered plan to support the retro shooter Project Warlock II, which was released in early access on PC on June 10th. Among other things, by the end of the year, a second chapter with a new hero and a photo mode will be added to the game.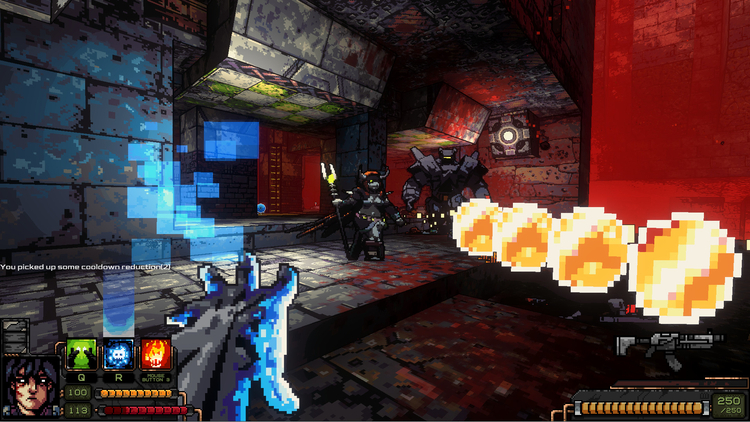 The authors said that before the release, they conducted internal playtests for more than six months, as well as testing with third-party QA teams, Kickstarter contributors, and select Discord users. Now the developers are trying to find the right balance between new ideas and improving the shooter in accordance with new feedback.
The Project Warlock II development roadmap for 2022 includes:
two additional difficulty levels, balance adjustment and single level mode;
rebalancing and a full-fledged weapon modification system;
interface improvement;
photo mode;
mutators for the Palmer campaign;
reworking the level structure and visual component;
new models of weapons and improvements for them;
regular patches with fixes based on user feedback;
new musical compositions;

the second chapter, which will include the second sorcerer – Urd (Urd), six new levels, 16 monsters, three skills, five types of weapons and 20 improvements.
The support plan will be updated as we progress, and then the next one will appear. During the Early Access period, any component can change, and the authors want to see as much feedback as possible on the most important changes. Players will soon have access to experimental update branches.
To date, for the shooter released two patch: the developers added the ability to assign a reload key and walk with autorun enabled, reduced the number of quick save slots to one, weakened the Necrogirl enemy, changed the cooldown of the Guns Akimbo ability, fixed the problem with the passage of enemies through walls and the font in Russian localization, and also introduced a number of quality changes.
Previously, the creators said that they hope to release version 1.0 no later than June 2023. The full game will offer three chapters for single player mode (the third will also have to control a new character in a new world).
Project Warlock II was released in Steam, Epic Games Store and GOG. On the Valve site, the shooter received 173 reviews and has a rating of 87%. As part of the summer sale, it can be purchased at a 10% discount for 352 rubles.
If you notice an error, select it with the mouse and press CTRL + ENTER.