Installing sensors on the brain requires surgical intervention and is fraught with risks to the health and life of the patient. At the same time, science and engineering are moving towards the fact that healthcare and even interaction with computers will require the mass installation of brain implants and sensors. The way out of this situation may be the technology of installing brain sensors without opening the skull, exclusively through the blood vessels.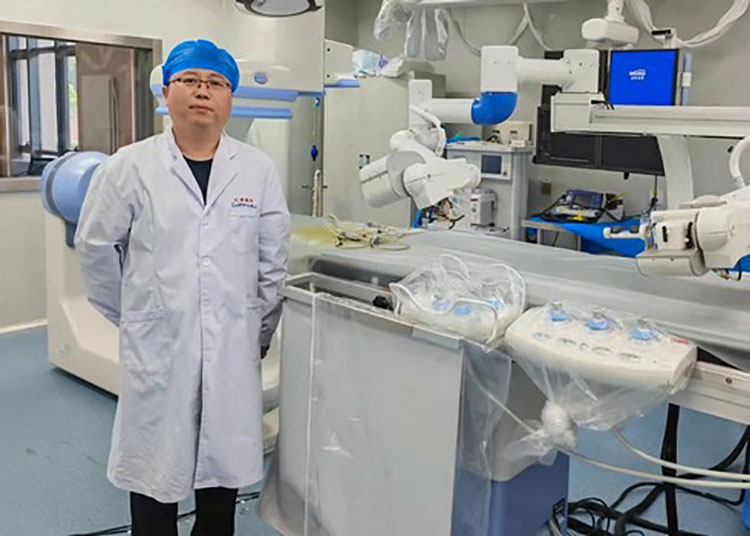 In February of this year, Elon Musk's Neuralink was criticized for cruelty to animals. The reason for this was the company's message about the need to kill eight experimental monkeys. It is possible that this could be caused by the consequences of surgical interventions during the installation of implants on the brain of animals, which suggests the Neuralink approach.
An alternative to gross surgical intervention can be the introduction of implants into the brain through blood vessels. The fledgling New York company Synchron, which has already implanted sensors into the brains of several patients through a blood vessel at the base of the neck and on through the bloodstream to its destination in the brain tissue, can be considered an expert in this new case. It is claimed that such implants already allow people with neurodegenerative diseases to control the computer and data.
A similar method of implant placement recruited by Chinese researchers. Scientists at Nankai University in the northern port city of Tianjin reported that they inserted a sensor into a goat's brain through a vein over the weekend and received strong and clear electrical signals from the animal's brain.
"The biggest advantage of this method is that no invasive open-brain surgery is required to obtain electrical signals, and the entire operation can be performed in less than two hours." said lead researcher Duan Feng, a professor at the university's college of artificial intelligence.
"This approach is a completely new way to capture the electrical signals of the brain. <..> It could be revolutionary [технологией]»he said, adding that the weekend experiment was a first for China.
If you notice an error, select it with the mouse and press CTRL + ENTER.