Dataminers managed to get from Genshin Impact updated map of Teyvat showing Sumeru. Recall that this region should appear in the game after the release of update 3.0.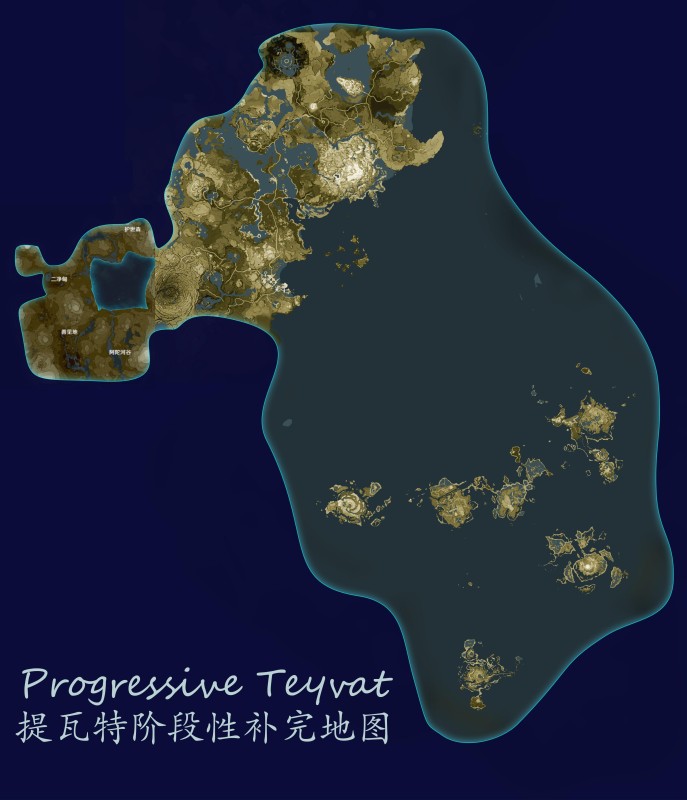 As previously suggested, the new area is located to the west of Li Yue. Apparently, it will be possible to get into it from the side of the Rift. In terms of size, Sumeru is comparable to other regions, however, most likely, the entire location is still not shown on the map, since, according to rumors, the developers will continue to expand it in patches 3.1-3.2, as they previously did with Inazuma.
The first art of the new skin for Dilyuk was also shown, which will be added in update 2.8, which will be released on July 13 this year. As part of the update, it can be purchased for 1980 Genesis Crystals (then the price will increase to 2480). Fischl will also get a new look – it will be possible to get it as part of the event (then it will be sold for 1680 crystals).
Note that the developers have finally revealed the date of the next stream – it will take place on July 2, 2022. We advise you to bookmark our page with a live broadcast, where we will indicate new promotional codes for primogems.
Read also