The Legend of Mana anime series, announced last year, is revealed with a new trailer that reveals the show's release date.
Just in time for the 30th anniversary of the venerable "Mana" video game series, Square Enix announced an anime series based on the fourth game in the series, "Legend of Mana", just over a year ago. Now followed a new trailer for the filming of the JRPG classic (via Siliconera), which not only reveals the start date of the show, but also provides a closer look at the characters and the history of the title.
Legend of Mana anime launches in Japan in October 2022
"Legend of Mana: The Teardrop Crystal", as the full title of the anime series reads, is therefore expected to start in October 2022 in Japan. An exact date was not mentioned in the new video, but those responsible for Square Enix and the production studio Warner Bros. Japan ("Gintama: The Final") are likely to announce this information in the coming months before the release.
In addition, the trailer introduces the main characters of the series and allows us a glimpse into the story. The focus of the plot is Shilo, a boy who lives near the town of Domina. For some time he has been having strange dreams in which he repeatedly hears a mysterious voice. One day he meets Ruri and Princess Pearl who are searching for their tribes – the beginning of a great adventure!
For more information on the Legend of Mana anime series, visit official site of the project. According to this, Masato Jinbo ("The Rising of the Shield Hero Season 2") will hold the post of director. HACCAN ("Fire Emblem Heroes") and Tarô Ikegami ("Akame Ga Kill: Swords of the Assassins") will be responsible for character designs. Furthermore, Yoko Shimomura ("Kingdom Hearts" composes the music of the series.
More articles on the topic:
The series is produced by Warner Bros. Japan, while the two animation studios ("Bayonetta: Bloody Fate") and Yokohama Animation Lab ("Azur Lane: Slow Ahead!") will be responsible. The latter two companies have already gained experience with "Legend of Mana" because they created the opening video for the remaster version of the JRPG classic released last year.
Legend of Mana: The Teardrop Crystal is set to launch in Japan in October 2022. It is currently not known whether the anime series will be considered in the form of a simulcast and will therefore also be released outside of Japan in the near future.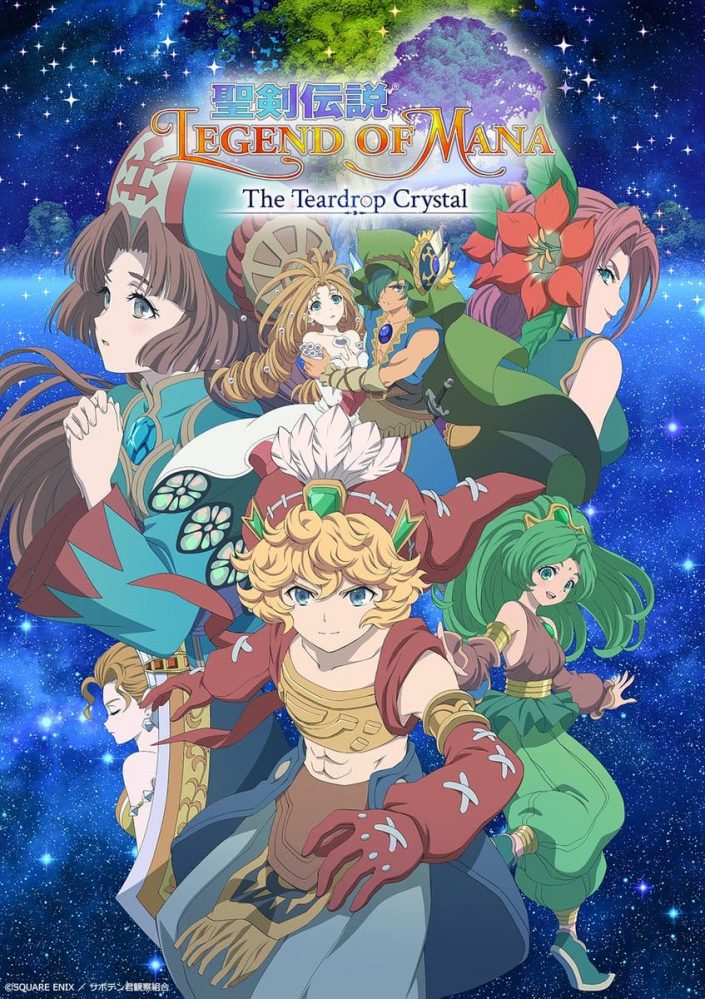 Are you looking forward to the Legend of Mana anime series?
More Legend of Mana news.
Discuss this news on the PlayStation Forum
Links to Amazon, Media Markt, Saturn and some other retailers are usually affiliate links. If you make a purchase, we receive a small commission that we can use to finance the free-to-use site. You have no disadvantages.