Lian Li coincided with the 2022 Digital Expo 2.0 event with the announcement of new cooling fans from the Uni Fan family – products P28, SL120/140 V2, AL120 V2 and AL140.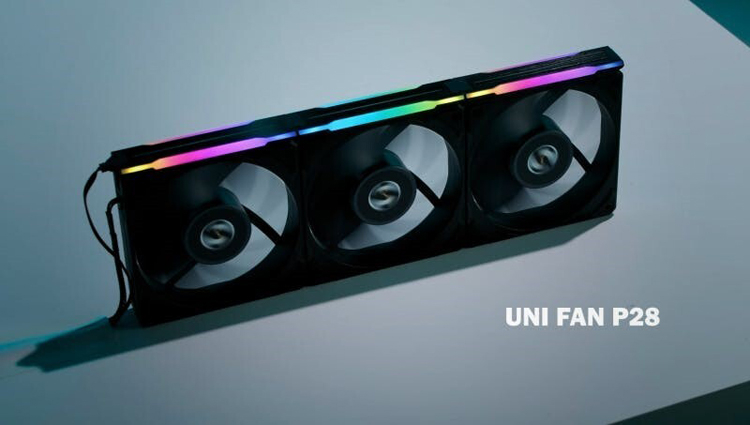 A feature of Uni Fan is that they can be combined into blocks of several pieces, which will use only one cable for connection. This eliminates the clutter of wires inside the computer case, which allows you to give the system a cleaner look.
The Uni Fan P28 model with a diameter of 120 mm will be available in Silent and Performance versions. In the first case, the rotation speed is controlled by the PWM method, reaching 1900 rpm with a noise level of no more than 27.5 dBA. The static pressure is up to 3.04 mm of water column, the air flow is up to 102 cubic meters per hour.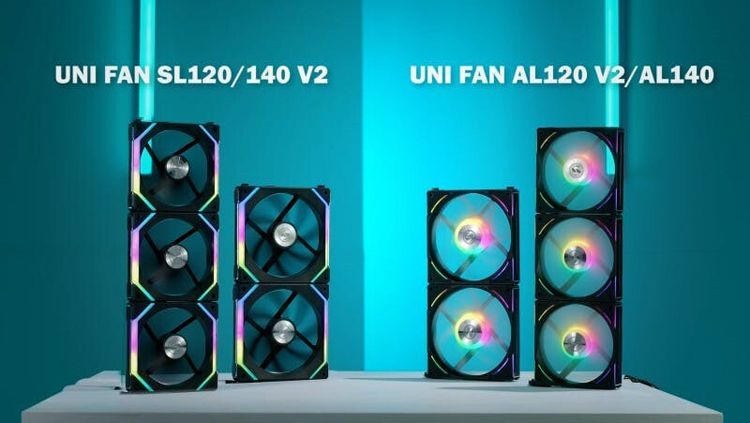 In the P28 Performance variant, the rotation speed reaches 2300 rpm with a noise level of up to 33 dBA. The maximum air flow is 121 cubic meters per hour, the static pressure is 3.86 mm of water column.
The new Uni Fan SL and AL fans will be released in 120 and 140 mm versions. The SL120 V2 and AL120 V2 variants have been upgraded to 28mm thick for increased static pressure, improved efficiency and lower noise levels. Models SL120/140 V2 and AL140 received a redesigned multi-color backlight.
If you notice an error, select it with the mouse and press CTRL + ENTER.