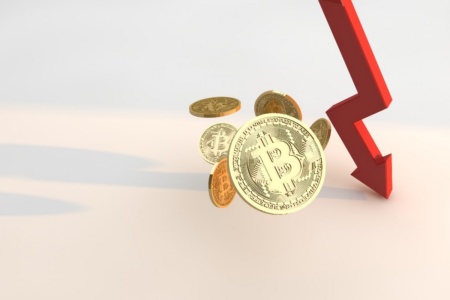 The price of Bitcoin fell below $20,000. On Wednesday, the price of the cryptocurrency briefly fell below this level, after which it again traded above $20,000. But on Thursday, the price of Bitcoin fell by almost 5%, from $20,391.81 to about $19,000. The minimum value for this the day was $18,914.27.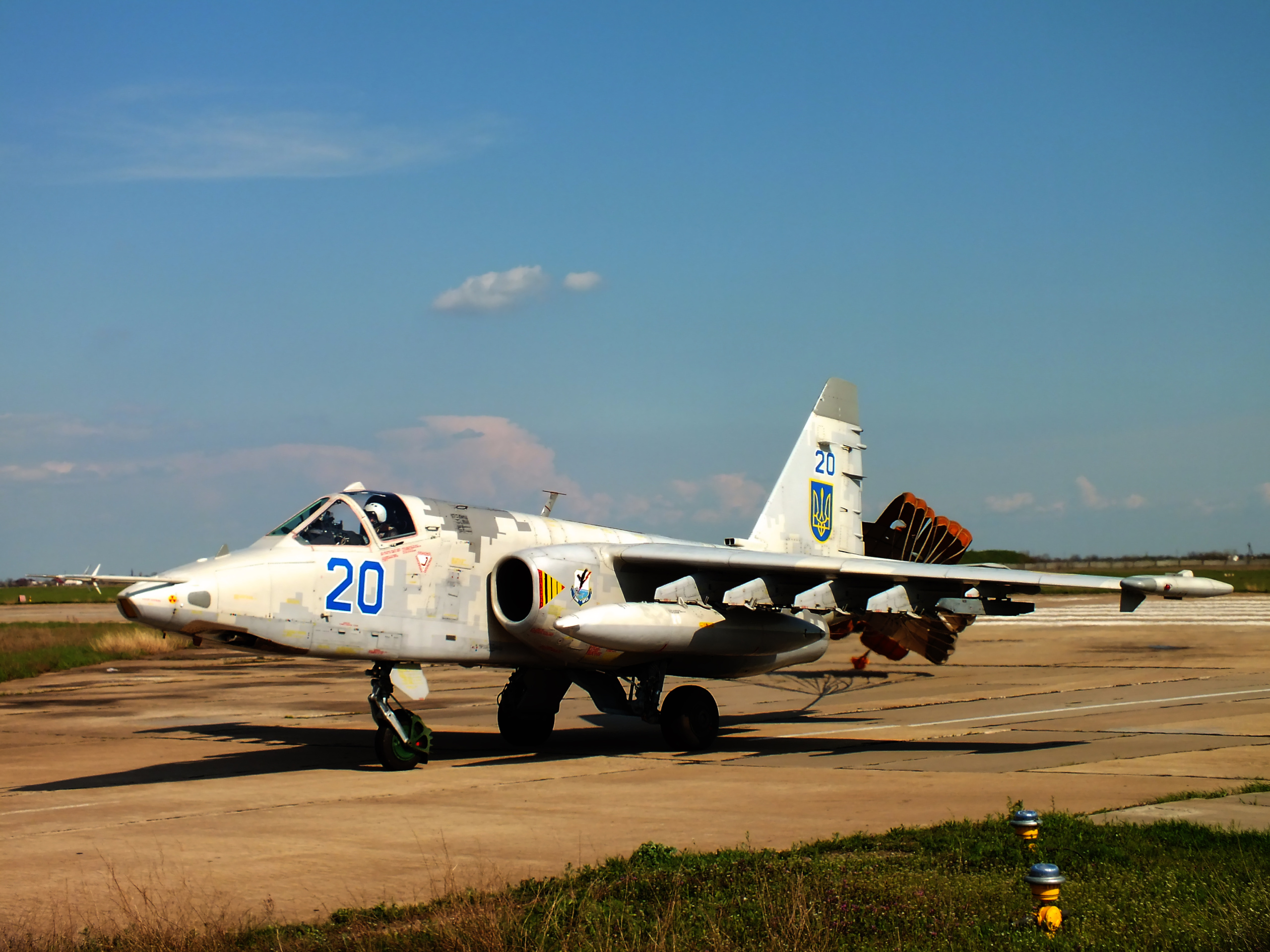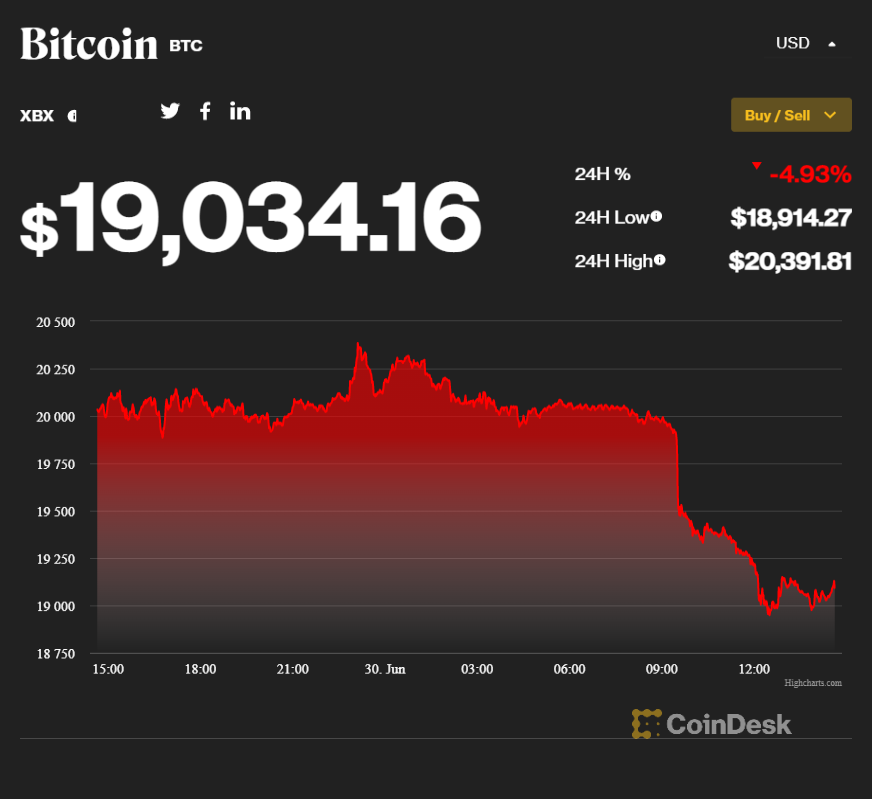 Bitcoin has been trading in a tight range for the past two weeks, unable to get much above $22k. Now it has broken out of that range, breaking through the bottom of it.
Bitcoin has a negative impact on the entire cryptocurrency market, which are also rapidly losing value. For example, Ethereum fell by 8.6% in a day, XRP – by 5.28%, Solana – by 9.33%.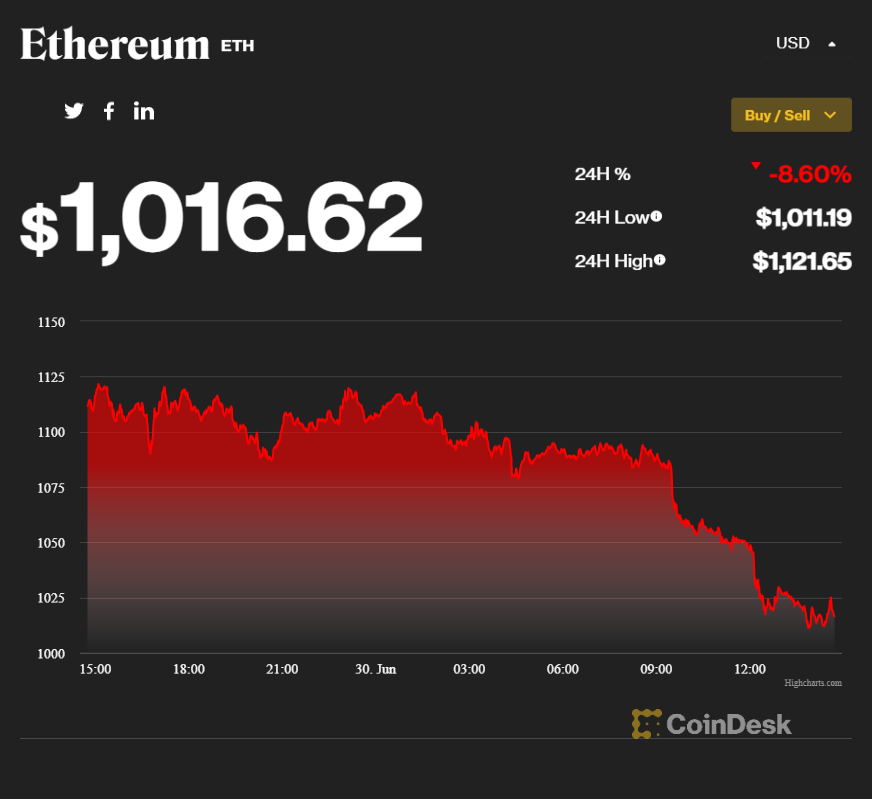 According to analysts, the market has developed a situation that leads to a decrease in the cost of Bitcoin. The reason for this is the impending recession and rising inflation. In the current situation, central banks are aiming for further rate hikes. US stock markets fell on Tuesday, while futures remained under pressure on Wednesday. Bitcoin is closely linked to movements in the US stock markets and tends to follow them lower or higher.
In July, another rate hike by the US Federal Reserve is expected, which "weights down all risky assets," experts say. Bitcoin is likely to trade between $17K and $22K in the near future, according to their forecasts. Most of the bounces in the last few weeks are classified as bear market bounces with the goal of further downsides.
Negative trends are also observed in the NFT market. For several weeks, there has been a drop in sales volumes and a drop in prices for popular NFTs. In the world's largest NFT marketplace, OpenSea, sales are down 75% from May and look set to hit their lowest level since July 2021.
Source: cnbc, coindesk, bloomberg
---