Publisher THQ Nordic and developers from the Austrian Pow Wow Entertainment (MisBits) submitted action sports Stuntfest: World Tour, credited to Bugbear Entertainment (Wreckfest, FlatOut series).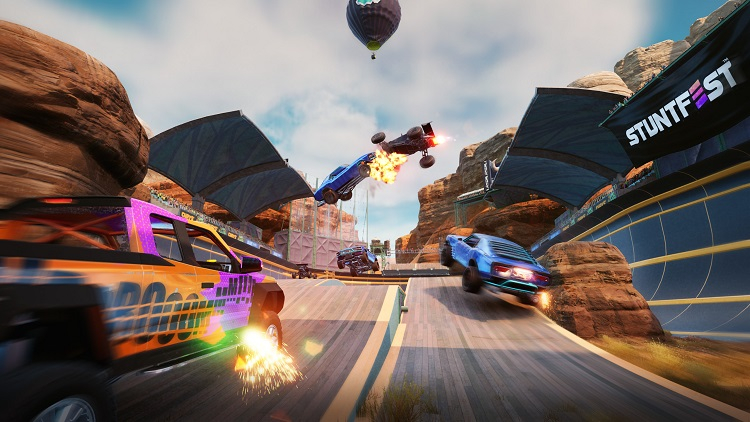 The events of Stuntfest: World Tour revolve around the extreme sports competition that has gained popularity – a tournament called Stuntshow – the new champion of which the player has to become.
According to the rules of the competition, 18 participants will fight for the main prize of Stuntshow. You will have to face off in various game modes for elimination: from the familiar derby with the destruction of rivals to glider races.
The creators of Stuntfest: World Tour name their creation "sweet adrenaline combination" racing and extreme sports with unique aiming ejection mechanics.
Characters released into the air turn into living projectiles – while the player retains control over the protagonist, can use bizarre gadgets or jump back into the car on the road.
In addition, they promise a festival arena where you can hone your reflexes and surround yourself with colleagues, the opportunity to individualize and upgrade cars, as well as a selection of characters to choose from (from a punk grandmother to a famous streamer).
Stuntfest: World Tour is expected to release before the end of the year on PC (Steam). The system requirements are already partially known: the recommended configuration is a quad-core CPU, 16 GB of RAM and an RTX 2070-level graphics card.
If you notice an error, select it with the mouse and press CTRL + ENTER.