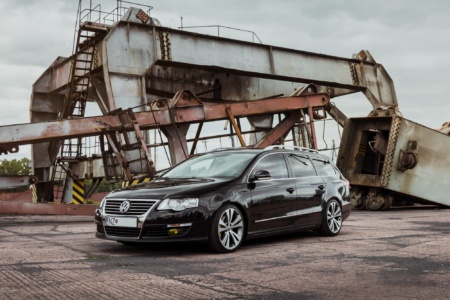 From July 1, a number of innovations began to operate in Ukraine – a visa regime with Russia and an increase in insurance amounts under "autocitizenship" agreements (OSAGO policies, of course, have risen in price). In addition, there are no more benefits for customs clearance of cars that have been in effect since the beginning of April. During the period of "zero customs clearance" (from April 9 to July 1), 236,792 cars were imported into Ukraine. Exact figure informed People's Deputy Yaroslav Zheleznyak in his Telegram channel.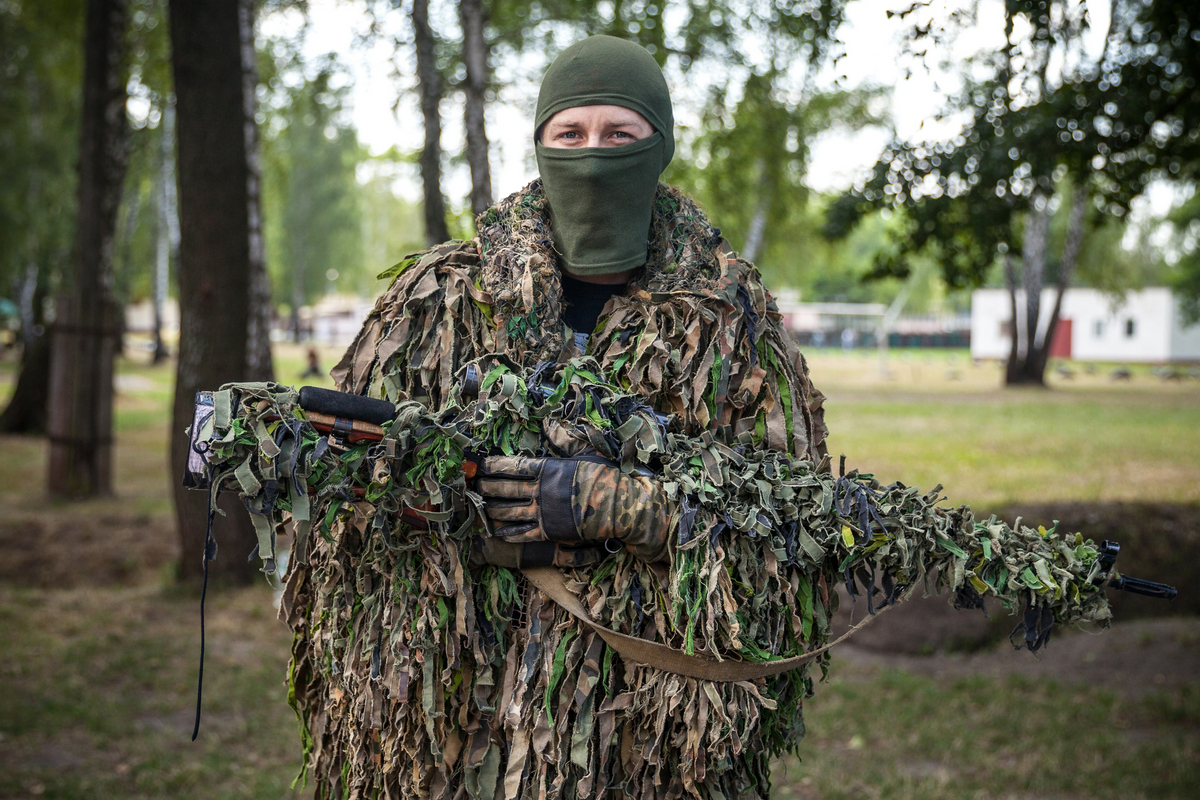 The amount of the benefit granted during the period of the "zero customs clearance" regime is UAH 26.1 billion.
Regarding the pace of car imports, June was expectedly the last and the largest in terms of the number of imported cars – 44% of all or 105.3 thousand cars. For comparison, in April 33.5 thousand cars were imported, and in May 33.5 thousand cars – 98 thousand. The graph below illustrates how the news on bill No. 7418 on the abolition of benefits affected the pace of car imports from Europe.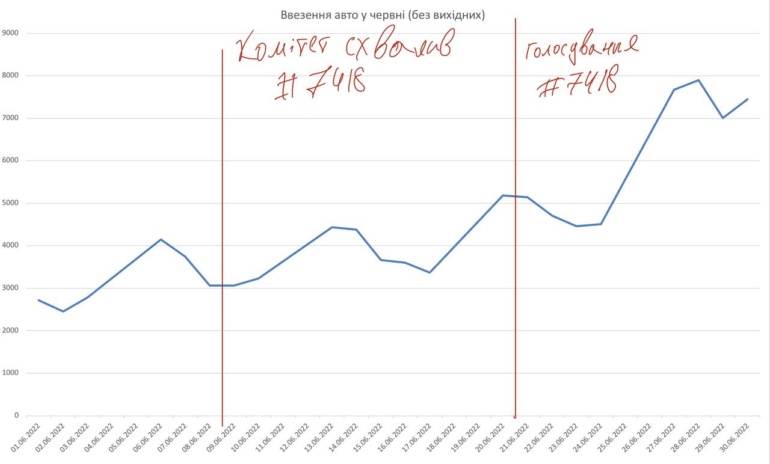 After the adoption of Law 7418, customs clearance volumes skyrocketed
In recent days, the pace per day has increased to 7,500 thousand cars, which is also not surprising. This led to education kilometer-long queues of cars on Euronumbers at the Ukrainian borders.
Zelensky signed a law returning import duties and taxes on car customs clearance
---